Pepperoni Pizza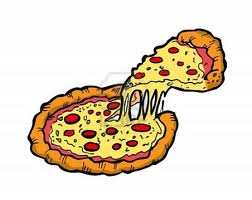 Guam
January 31, 2013 5:37am CST
I was just eating pepperoni pizza from Pizza Hut the other day, and I have to say.. My favorite kind of pizza is thin crust with tons of extra pepperoni. Just thinking about it now, I'm salivating. Come to think of it, I usually don't eat another kind of pizza because I just absolutely like pepperoni pizza. How about you, what's your preference for pizza?
4 responses


• Guam
8 Feb 13
Thanks for your response. That sounds like an interesting pizza. Unfortunately, we don't have Yellow Cab here anymore. Mmm, your description of it sounds delicious.

• India
31 Jan 13
Thanks a ton for sharing this discussion. Well that sounds interesting and mouthwatering also. Although i have never tried pizzas before i have heard how many of my friends get mad to eat pizzas. They say that they feel like having pizzas throughout the day. i would prefer chicken pizzas in the future. What say?

• Guam
8 Feb 13
Thanks for your response. Yup, definitely mouth-watering. Hehe. You should try eating pizza sometime. I'm sure you'll enjoy it as much as your friends do.

• United States
6 Mar 13
I mostly like pepperoni pizza myself. I like it with some toppings, but not anything like anchovies, or anything that will draw away from the taste. As for the crust, if it is thick, I like stuffed crust. Both mostly, I just like having two or three topping on a pizza. I can go through a couple of large pizzas myself. My appetite is big enough where I can have two large pizzas with thee toppings and not get full.

• Chile
6 Mar 13
There are several pizzas I like, but I also prefer a thin crust and lots of cheese melting with the other ingredients. I make the pizzas I eat most of the time, but when I eat out, I prefer pepperoni at Pizza Hut. At home I don`t usually get hold of pepperoni.