Once in a Lifetime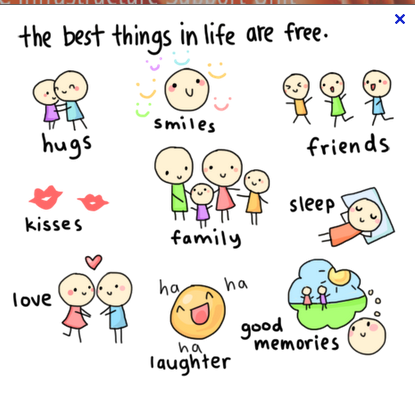 United States
February 15, 2013 12:38am CST
Life has a lot of simple things you can enjoy. But if you move too fast, you will over look most of them. So don't move in a hurry or too quickly. Slow down and pay attention to the people or the world that you are into..Who knows you might have miss one great chance. No matter how many pleasant things you do, if you don't learn to be grateful, you will always see things negatively.
7 responses


• United States
16 Feb 13
Correct. You should learn to share your happiness to people around you.Make each day as if if it was the last day of your life. Show appreciation and love to people who are so dear to you.


• United States
16 Feb 13
Being fats in a sense that you can be able to all the things thats need to be done. Remember time is gold and we should not waste every minute to explore the world and share God's creation.

• India
15 Feb 13
I have heared that to be Hurry and do things fast is evil work to stop you to get chances and opportunity in the present time . it is good to do work fast or slow but with paying attention on what we do to that much possiblity of not losing chances.

• United States
15 Feb 13
When you move too fast, you have greater chances to do more tasks esp when it comes to work. But working fast means you have to be 100% focus in what you do.

• Philippines
1 Mar 13
this is so strue..its like when you're eating food...if you eat too fast you can't savor the true flavor..same in life if you've move to fast you see it's really beauty and you might end up choked in a situation.

• United States
15 Feb 13
I agree with you thoughts. That is so true. We do have to take time to actually slow down and enjoy life. To often we are rushing from one thing to another. If we keep our life at that pace it will surely fly by even faster.

• Philippines
15 Feb 13
Very true! We should cherish each day as if it is our last. We may never know if we will ever get the chance to see the beauty of life again.