How much should a student learn?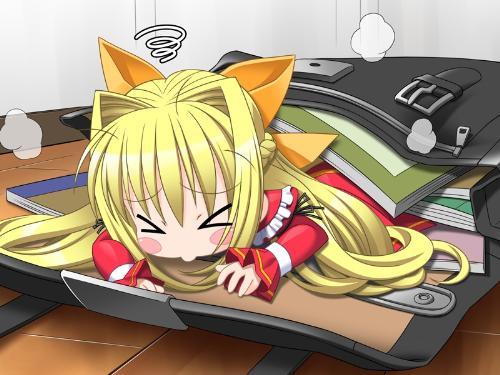 Taiwan
February 15, 2013 9:11pm CST
I might say "as much as I could" when I was a student, and I really did so. I learned things from underground to outerspace, and I really enjoyed it. However, I am wondering whether it is right or not to force my younger gerneration to accept this kind of thinking. They consider what I think is good to be too much (ex. I insist that everyone should know a bit more than basic medical skills). They consider what I think is import to be unnecessary (ex. Calculus, I know it is hard, but it really construct many basic science, isn't is?). I know I should distinguish "what I want they to learn" from "what they need and want to learn." I want to let them decide by themselves, but it always makes me worried to see them playing computer online games all day...... These things are fun, but it should be moderate. Although some people tell me that they will find out what they should learn when the time comes, I know how bad the feeling of having no skills and knowledge to use. I don't want anyone to taste this, but I really don't know what to do...
6 responses

• Liechtenstein
16 Feb 13
I got no choice but to learn unnecessary subjects like Moral Studies.(Btw my Moral studies is the local version) I mean what's the point of Malaysian Moral Studies? Even the naughtiest boy in my class score the highest in it. Yes Calculus is good, we should learn that. Science as well, Economics and etc. Students should learn what is necessary, I mean learning unnecessary things which is already based on a human's common sense is just a waste of time because it's already instill at young age by the parents or through an experience.

• United States
16 Feb 13
I don't think the schools teach enough these days. I am upset that I never learned anything in history class about the Vietnam or future wars. It seemed like World War 2 was the last major event you learn in a U.S history class. I was just reading the wikipedia article on Agent Orange and I can't believe I did not have more than a slight inkling of what it was and the widespread effect it has even 4 decades after the war. I knew it was a herbicide and that maybe it was used in biochemical warfare but seeing the pictures really brings it home. I am an afterschool tutor and know that for some students it is hard to learn concepts in school without the individual attention that I can provide. I think if I have children I will be tempted to home school them. I would like them to go to a school for basics and social learning but I think I would supplement that teaching with my own.

• Taiwan
19 Feb 13
I agree with you except the home school one, because I think learning how to act with others is too difficult to learn only at home. I will consider to force the advance of nowadays education instead of promoting home school. Or if you really have a great home school plan, I would be glad to know. (Or maybe we can open another discuss for further details~!)

• Taiwan
20 Feb 13
Now I know what you mean~ You are right. There are many children losing the life they should have in my country, too. I think parents have the responsibility to find the balance between academy and fun.

• Philippines
18 Feb 13
I just want to share this to you: "You are not too young to learn everything, and you're not too old to stop learning" I don't know where these words come from but I believe in it. In life, we are encouraged to be a student forever, not necessarily staying in school though, but we must learn everything we can in life.

• Philippines
18 Feb 13
Learning is a process. We should not limit ourselves in knowing things. As we grow older, we thirst for knowledge of much more complicated issues. And I think if we nurture our minds with knowledge, we can never be at lost.

• Taiwan
19 Feb 13
I also have the same idea~! We learn to solve our questions and wonders. If we don't learn, we would live in the lost. However, it doesn't mean that our live would be necessarily clear after we learn. Learning in a good way and Learning only good stuff are also important.


• Indonesia
17 Feb 13
agree with your students now have a real practice and not just teory hhe

• Taiwan
19 Feb 13
Yeah~I agree with you, too. But I am still wondering how much is enough. Should it decide by us or by the students themselves?

• India
16 Feb 13
The only answer for this could be " The sky is the limit". learning never has an end for anyone and thats why we keep saying nobody is perfect. More you learn the better it will be for you.