Enchanted Kingdom or Star City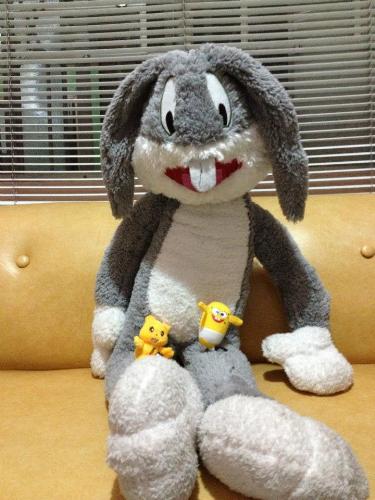 Philippines
February 18, 2013 2:31am CST
Have you been into Enchanted Kingdom or Star City? Which one do you prefer? Enchanted Kingdom have lots of attraction like 4D, so much rides to choose etc, disadvantage in Enchanted Kingdom, when it rains, people will become wet because there's no roof. Unlike Star City, limited rides, limited games but when it rains, people will not become wet because there's a roof. Star City also have Snow World which Enchanted Kingdom don't have. And to add up, when we visited Enchanted Kingdom sometime 2008, I haven't get any toy, but in Star City I got not one, not two, but also a jumbo stuff toy that I got by just throwing a balloon onto the board. It was really a good experience visiting these place
5 responses

• Philippines
19 Feb 13
Good for you to visit the place, it was really a good place sometimes we need break in our daily activities and those place is highly commendable to enjoy.

• Philippines
19 Feb 13
yes and i hope you bring your family to these amusement parks too so that they can take a break after all the hard work in school and in the office

• Philippines
18 Feb 13
Well if you already been in enchanted and starcity then choose the one that you have enjoyed the most.. you can always check the weather in the internet to know if it is going to rain right.? If you worry about going to enchanted., for me I enjoyed enchanted a lot.. there rides and attractions are awesome but it is far from the city.. but star city is accessible.. I like also starcity if you just want to have fun within reach..

• Philippines
18 Feb 13
I think Star City is the place for us because we bring my niece and nephew along with us which is just 2 years old. If we will go to Enchanted Kingdom which is really far from Manila, those kids will get tired already even if we haven't been there. Manila to Laguna is a long way trip for these kids and I'm pity for them. I think Star City will be the best place that suits our budget as well as the location

• Philippines
18 Feb 13
Hi there Dimples07! I have been to Star City but I haven't been to Enchanted Kingdom yet. I like Star City and I believe that it is more affordable than Enchanted Kingdom. However, based from the feedback that I hear from my friends, there are a lot more rides in Enchanted Kingdom. Me and my officemates will be having a team building in Enchanted Kingdom so I might get back to you for comparison if I will be able to join our team building.

• Philippines
18 Feb 13
Hi there nanayangel, thanks for dropping by. Goodluck on your teambuilding, hope you will enjoy your stay there. If you want to try all the rides in Enchanted Kingdom, you better go early, early as 8 in the morning, better yet before 8 because there are lots of people especially during weekends

• Philippines
19 Feb 13
Enchanted kingdom is better in every way, but its too far for a non-planned trip especially if you live in Manila. The only advantage Star City has is its location.

• Philippines
21 Feb 13
Since day 1 of my school days... my field trips we're either Enchanted Kingdom or Star City. At first there was the excitement. But as time goes by, the excitement i felt we're gone slowly and so on and so forth. Plus the accidents that was reported about the malfunctions and carelessness. Go at your own risks! :p I am not trying to be a bummer here but that's my opinion. Have fun and Good luck! :)