Valentine's Day 2013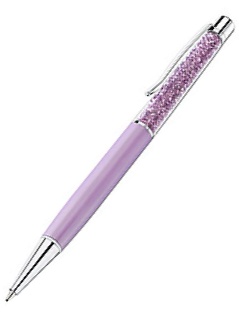 Guam
February 18, 2013 4:53am CST
So for this Valentine's Day, my fiance and I made candy grams for the employees at my work. It was a really nice gesture, and I wanted us to do something different for Valentine's. I appreciate more when we do things together to spend time and effort rather than money. Although it cost some money to buy the candy, wrapping material, and other supplies, it still didn't cost too much as opposed to buying expensive gifts for each other. I also made him mini origami hearts with little love notes on each one, put some bigger origami hearts on pipe cleaner stems, and put everything in a vase. I thought it was really sweet and cute, and I hope he did, too. And he knew I'd been eyeing the Swarovski crystalline ballpoint pen, so he got not one.. but two for me, one of the slender ones and the other with the USB drive, both in light amethyst. Of course, at first, I got on his case about spending money.. but when I opened the boxes and saw the pens.. Lol, I kind of gave up on nagging him. It was a sweet gesture. So what was your Valentine's Day like? Whether with your significant other, family, or friends?
1 response

• India
21 Feb 13
Thanks a ton for sharing this discussion. Well that is such a sweet gesture and i am pretty sure all the employees would have been delighted with this surprise. i know what is more important for u and your loved one is to spend quality time with each other and this gave u both an opportunity to know and help each other. What say?

• Guam
22 Feb 13
Thanks for your response. This Valentine's is definitely going to be one to remember. My fiance always try to do something different every now and then, but the constant is that we spend quality time together. We also like to share with others the little projects that we accomplish as a couple. I wish the same for other couples, it really helps strengthen our relationship.. and bless other people in the process.