Your Business can't survive without having to own a website.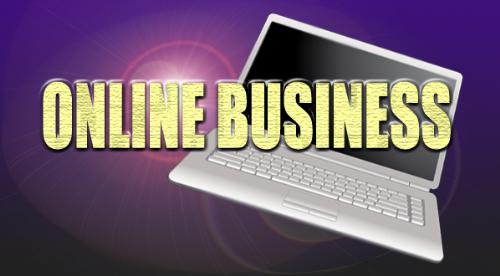 Philippines
March 4, 2013 6:57am CST
Today, it is very seldom to see a business that has no website. And often those businesses that don't have a website are those that are in the verge of bankruptcy. Is this now the trend of business? If you don't have a website you're destined to loose. It's as if having a website is a like having badge of superiority over competitors. How can we avoid this sickness over the internet? How can the small businesses survive from this situation? Do they have to go with the flow?
9 responses

• India
4 Mar 13
Thanks a ton for sharing this discussion. Well i do not know whether it is crucial for an organization to have a website or not but i strongly feel that a website acts as a pillar for an organization without which it would be impossible for the clients or the users to understand what that business or organization is all about. What say?

• Philippines
4 Mar 13
I am afraid I have to disagree that it acts as a pillar. I think a website is like an accessory for a business. Its not necessary but it is useful.

•
5 Mar 13
Well having a website is an added advantage i feel

• Philippines
5 Mar 13
@funnyman
I feel the same way.it depends on your business and your target market.If you are a community store, there's no sense putting up a website and all the trimmings that comes with it. Anyone can have the idea of putting up a website BTU it really depend on the market and nature of your business.it is a good investment but you also have to think if it a good one in the making.

• Kingston, New York
5 Mar 13
Hi there some.business That still do.not use internet. Like 'tree service.businesx Or landscaping.if the servcies Give.a good job.and.good servicr They get repeat business. Some of them do have a basci Web site.for just feed back From customerz.

• Malaysia
5 Mar 13
Yeah really? Good for them the business still running xoxo.



• Philippines
5 Mar 13
Afraid not. Putting a website require a lot of time and cash.If you are going for a stand-alone site- you have to have graphics, content and social media. You need people to work on this and sell your product or services at the same time. Having a website is a additional way for you to make money. Gauge your dependence on the website and online market.

•
5 Mar 13
mmmm, maybe it depend on what business do you mean. Cause I think not all business need a website to develop their business. For example, in my country in Indonesia there are so many type of business which ini category small business like instant food and drink reseller, for service category such as Ojek ( people pay someone who called Tukang Ojek which use a motorcycle to bring them into their destination ). Now imagine if that Tukang Ojek have a website to develop their business what will be happened? Maybe he (tukang ojek) will be overwhelmed, cause there are many call from customer around country which want his service,, :D

• Oklahoma City, Oklahoma
4 Mar 13
Well, starting-&-maintaining a whole business (something that
ought
to be equated with 'ruling a whole kingdom in the Bible's Old Testament') is something that should only be done by one who has 'conquered his domain'---that is, someone who has every usable resource working for him/her. The Internet can be such a resource. If you are competing with another company in the same industry, and they can USE the Internet while you can't; you have not conquered your domain

and so are unworthy of owning the business


• Legaspi, Philippines
4 Mar 13
Hi friend! There are different types of business and there are some types which do not need such kind of things for promotion in order to be successful. So it does not apply to all those business. Although it is really helpful that is why others, even smaller one would really make sure to have a website. Have a great day!

• Philippines
4 Mar 13
it is still depends on business i also start a computer cafe business last Nov, 2012 and i think i don't need to create a website for my computer cafe to survive and instead of thinking of that why not getting focus what i can add for the addition of the earnings of my shop