some good paid writing sites

Bangalore, India
March 14, 2013 5:12am CST
Hello friends; To earn money from home doing a legitimate work is some how difficult. I have tried with different PTC, PTR and survey site but in most of the cases ptc sites' income is minimal and surveys are difficult to get frequently.So at the end of the month earning amount remains a few cents. The scenario is worse for the people outside US. Many people suggest for Adsense , freelancing ,Website building ,blogging but these options are not worth their effort. Of late i am thinking of writing articles in different sites which are legitimate and not so demanding. I want your suggestion before that. If anyone can suggest good paid writing sites which is legitimate and open for international people then it will be helpful for me. Thanks for your suggestions in advance and have a nice day!!!
5 responses

• Philippines
15 Mar 13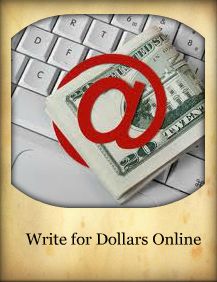 Hi moondebi. First I would like to congratulate you for thinking to write as a way to earn income online. I am also outside USA and there are several legit paying sites that I can suggest to you in which I have already been paid several times. I've worked for oDesk, Elance and iWriter for writing articles. I am not a born writer but I just love it while learning new knowledge. For iWriter the pay is better. It will depend on how many articles you can write but you have to reach $20 before you can cash out. For oDesk and Elance, it will depend on your client and the project. Some clients can pay within 24 hours after you have completed submitting the articles per batch. Next is by blogging. I like FanBox and Bubblews. For FanBox you have to wait 90 days for your earnings to mature before you can cash out. They allow copy paste articles as long as you give credit to the source. For Bubblews, you must only write articles that you've originally written. FanBox does not allow some posts like money making, hate, etc. While Bubblews have more simpler rules to follow. They both require you to reach $25 as minimum payout. For the sites that I have not paid yet since I have to reach the minimum requirement, it's myLot and Experts Column. I have seen proofs of cash out from other writers and they provide positive testimonials about these websites. Happy writing!


• Philippines
4 Feb 16
Fanbox keeps sending me an email that says my money has grown into this big . But i mark them as spam .

• India
15 Mar 13
I would like to suggest you to join Bubblews,Expertscoloumn and Wikinut.All the three sites are genuine and really paying ones.I have joined all of them.Writing in these three sites is a pleasure.Presently I am active only in the first two sites;Bubblews and Expertscoloumn.So far as Wikinut is concerned,I have written only one article for it.In fact,I lack time.That's why I can't be as active in any of them as I want to be.




• India
15 Mar 13
I do not know that much site for earning but you can try for bubblews to write articles, how much more articles you write you will earn more. and that is too easy. the site is legit and paying.

• India
15 Mar 13
yeah they pay only pennies but i do a site that might help you Bubblews is that site i always make 25 $ in just 2 days all the time and i have 7 payouts from them. and other site is the mylot.

• India
15 Mar 13
i post around 8 per day and i have a lot of friends so i earn that much..