candy crush saga..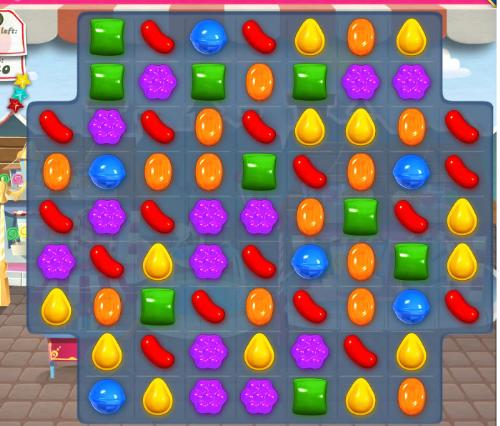 March 20, 2013 6:05am CST
My boss in work is to blame for my addiction for asking me to send her a life. My boss is in work is to blame for my overwhelming need.. To play candy crush saga, the app/game! It's ridiculous, I literally cannot stop playing it! For those of you that DO play it.. where did our life go eh? And for those of you that don't, WHY DON'T YOU? It has literally become my time filler for everything! waiting for the water to boil for something for dinner, candy crush. Waiting for my partner to come home, candy crush. Waiting for a show to come on TV (that I will barely watch because I'll be playing candy crush) candy crush lol! Why do they make these addictive games!? What do you think of this?
3 responses

• Singapore
8 Apr 13
I do play this game. But my wife is so engage with this game that she is using my mobile to send her a life to get her game going. I played the game but not that much. Its a little challenging though. Well they make this game for leisure purposes I guess.

•
25 Jun 13
Me and my partner do this! Send each other lives while we are sitting beside each other lol!

• Malaysia
20 Mar 13
I used to play too, so is everyone around me. Right now I no longer play games because I have found better ways to use my time. Imagine if you can spend all those time playing game in myLot making money. Once you start thinking this way, you woll stop wasting time on games.

•
25 Jun 13
Mylot doesn't make THAT much money that you would go insane just Mylotting though.. everyone needs to take a break!

• United States
20 Mar 13
I think they make the games addicting on purpose. I don't play games now, I don't have time, but years ago when they came out with "Animal Crossing" and "Mario Cart" I HAD to hurry and get on the game so I could buy,sell,find bells, ect or try to beat my last record. It was awful...lol

•
25 Jun 13
hahaha i was never addicted to those games but my nephew is lol!