addicted to colour sorting..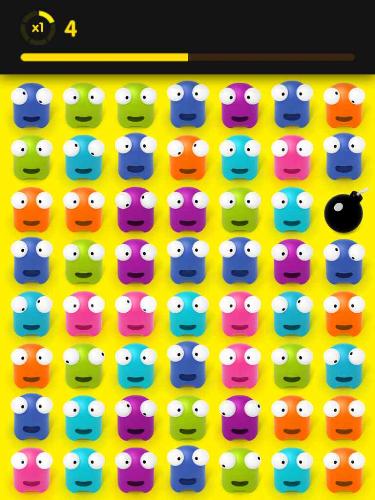 March 20, 2013 6:10am CST
I have quite a few games on my phone, but the two games that I seem to be most addicted to playing, involve linking up colours. Candy crush, and link the gugl.. both involve making chains of colours. And I have found that most of my friends addicted to phone games, are addicted to the same games. What about these games makes up so interested and addicted even? Is it the concept of linking colours? Because it is so simple, and something we did as children, is that what makes us like it so much? Or is it the concept of grouping things together, because as adults we like to sort and prioritise things in our life? It is baffling, with all the different types of games that every single person I know is so addicted to a colour sorting game! What do you think of this?
3 responses

• India
21 Mar 13
I love the game but for having a small kid i am not getting enough time for playing.

•
20 Mar 13
I've not done the colour sorting game you're talking of, nor Candy Crush (tho I know plenty of people who seem to be obsessed by it!), but when I do spend too much time on a game it tends to be something really simple. I think it's the mindlessness of it which I like!

•
25 Jun 13
I am so addiected! I literally need therapy no joke lol!

• India
20 Mar 13
Well i am glad to hear that u have been addicted to two lovely games. though i am not much into gaming and all, i think the reason that makes games so popular among the youth is the interest level it generates while playing. may be the game is so interesting to play that it makes it one of the most sought after games for everyone.