packing away..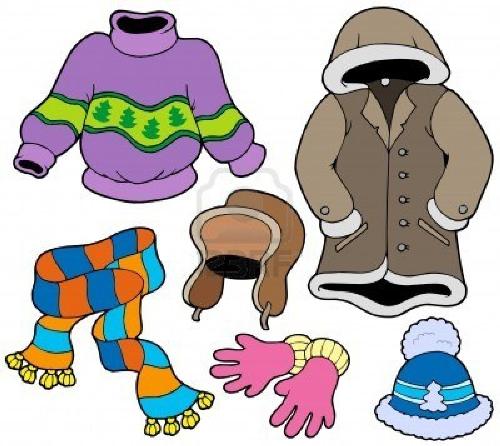 March 20, 2013 6:47am CST
Do you pack away your winter clothes? I live in northern Ireland, and to be honest with you we never really get much of a summer. Yes it gets warmer, where you don't need to wear your coat as often. And yes sometimes we get the odd little heat wave, which is crazy because everyone walks around half naked because they aren't used to suddenly getting some sunshine lol! But do you pack away your winter clothes? The woolly jumpers, the thick tights, the heavy jeans, the boots? I personally don't.. they just stay in the wardrobe or the drawer, same as they always do. When summer comes round I will purchase some new clothes, and throw out any from last year, that are maybe 3 or 4 years old and don't fit or look worse for wear. I will also do the same thing when winter comes round. But I actually know people that vacuum pack all their winter clothes and put them away, and bring down their already vacuum packed summer clothes to unpack. Probably for room and storage, but I don't particularly have THAT many clothes that I need to make room for a specific season. And I LOVE clothes, shoes and shopping, so how many clothes do people actually have?? What do you think of this?
10 responses

• Puerto Rico
27 Mar 13
When I lived in the cold climate I would store my summer clothes in plastic containers under the beds. Then when spring/summer arrived I would take out the summer clothes and put the winter clothes in the plastic containers. Now living in a year round warm climate I have one plastic container for winter clothes in case I go traveling to a cold climate. My dresser and my closet have all summer clothes that I now wear year round.


•
25 Jun 13
Wow! How wonderful it must be to live somewhere you don't need to worry about "cold clothes" lol!

• Philippines
24 Mar 13
I realize all the efforts that you do when winter is over...time to pack all those clothes again... Good thing that we only have two seasons in our country- wet and dry seasons. However, I find myself to be packing the clothes of my kids every now and then. Coz they grow up so fast and soe of their clothes would really not fit them. So most of the time I would give those clothes to our tenant's children in the province. The other clothes, well, my youngest son would be wearing them in time.

•
25 Jun 13
See you have kids so you need to pack things that MIGHT still fit next year etc .. I don't have any kids. Plus I'm lazy lol!

• United States
20 Mar 13
My summer and winter clothes stay in the closet year 'round. Some of my summer clothing doubles as winter clothing because I wear layers. I will wear a light button up shirt under a long sleeved pullover in the winter time, then wear the button up shirt by itself in the summer. Our summer/warm season is generally 6 months but only about 3 months where it's really warm, so sweaters and other warm things are necessary in the evenings most of the year. Besides that, it seems like an awful lot of extra trouble to go to when all my clothes will fit in the closet with room to spare.

•
25 Jun 13
YES!! that's exactly like me, I double my summer clothes to winter clothes, and even sometimes winter clothes to summer in those chilly evenings lol!

• United States
20 Mar 13
Actually in a way I do, though it is still way too early. Mostly it is my coats, I have a variety from how warm the coat keeps me to the style, (for example a coat for working, playing, and another for dress up) and so when I know summer is here to stay, all the heavier coats get packed away as well as my dress up coats. The working and playing around in light-weight coats stay out due to the camping I love to do, because even on a mid-summer night, it can be chilly.

•
25 Jun 13
Goodness you are so efficient! I pack away nothing.. everything just hangs where it's put on the last day I wore it until I need to wear it again haha!

• United States
20 Mar 13
I have hot, fall, spring and winter clothes so it seems I am always putting one seasons clothes away to make room for the present season. Fortunately, I have places to put the extras away. My husband pretty much wears the same thing come winter or summer. He just puts on a flannel shirt if it gets colder. If it really get colder then he puts on a heavier jacket but that isn't very often for him.

•
25 Jun 13
Haha your husband sounds like me! I'll wear a vest in the summer.. vest in the winter with a cardigan lol!


•
25 Jun 13
Wow you are so efficient! I really don't do this. Although over here in the UK you really never know when you will need your winter coat lol!

• United Kingdom
20 Mar 13
I live in England and we are close to the end of the winter. Spring is not far away I hope. I would like warmer weather and sunny days. My favorite season is summer due to the hot weather and long light evenings. My winter clothes are still in my wardrobe and on my body right now. The weather is rather chilly still. I hope to be soon packing away my winter clothes. I put them in draws in my bedroom and then fill my wardrobe with spring and summer clothing. We are off on a trip to Eastern Europe in May and June so we will need some summer clothes just in case of hot weather in a location like Odessa in the Ukraine. I like cotton skirts and trousers when the weather is very hot. In the winter I wear layers to keep warm like two cardigans and two pairs of trousers.

•
25 Jun 13
wow two pairs of trouserS? isn't that very restricing to walk? lol!

• India
20 Mar 13
Well i am glad to hear that u need to take out the winter clothes as it is winter most of the time at your place. Honestly, the climate stays hot and humid for of the times in the year here at my place so we manage with light and summer clothes. But whenever there is winter, i make sure that the winter clothes are available to me and are used properly.

•
25 Jun 13
You said it! It's nearly always winter here :( lol


•
25 Jun 13
Well yes I assume you get rarely any use out of jumpers where you live! Must be very warm lol!

• Wausau, Wisconsin
12 Apr 16
We are just finally packing up the winter goods now that our Spring has started today