Mobile internet setting for sony xperia tipo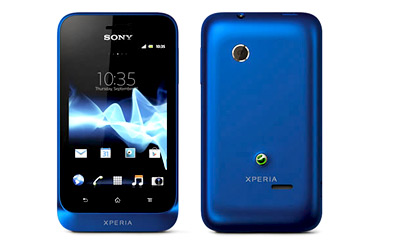 Malaysia
March 24, 2013 6:15am CST
This is first time I using smartphone. My phone brand model is Sony Xperia tipo. It using android system. Maybe this is idiot question. What is data roaming? I see in mobile network setting below data enable is data roaming. I still can connect with internet even I not activated data roaming.
4 responses

• India
31 Mar 13
Its depend upon which carrier you are using. Different networks have different setting. You can call to customer care and ask for the internet setting, they will provide you directly through message and just save it. If you want to type it manually then go to the SETTING and there is a option of MOBILE DATA. Just under this option you can see APN Now open it and add manually a setting for internet. THANKS

• Malaysia
1 Apr 13
Do not worry i get the internet setting and can surf internet I just not understand about data roaming. Wait wait APN? I don't have APN in my phone. I only see VPN.

• India
24 Mar 13
well data roaming refers to your internet data plan even when you are out of our state...once you go out of your state,then you are in roaming...some networks take a lot of money when using internet in roaming while some networks provide data plans with roaming facilities as well...incase your network operator doesnt support data roaming you will lose money when you leave your state...so disabling this feature would not allow internet data transfer when yoy are in roaming or out of state..

• Malaysia
25 Mar 13
So in your opinion I should not activated data roaming?

• Philippines
24 Mar 13
Data roaming, I think refers to browsing the web using gprs/3g/4g connections which you would pay for either per minute/hour or per data used, depending on your carrier's terms. Well, you can still connect to the internet through your phone's wi-fi connection even you turn off data roaming.

• Malaysia
24 Mar 13
I just activated data enable. I not activated data roaming. It will become more faster and mire data usage if activated data roaming?

• Philippines
24 Mar 13
In my own opinion, i think data roaming will access internet when you are in an area that is not covered to your cellular network. But still, you can connect your phone thru Wifi. That's the best way to connect to internet without getting your load or something. But when you really want to access internet tru gprs try to contact your service provider or ask assistants to them. Pretty sure they can answer your questions. Hope i could help. Have a good day!

• Malaysia
25 Mar 13
At my home area it don't have free WiFi. All WiFi is from a people which is live near at my house and all of their WiFi have a password.