True love? yes it exists!

Kenya
March 25, 2013 7:56am CST
The love I am about to talk about is not that between man and woman, parent's and children or even God and humans... It is the love between human and animals. Let me be more specific and say humans and dogs. A dog has no need for fancy clothes or high class food. They don't care what car you drive or whether you own a house or not. All they care about is you. They listen to you, walk with you, some even sleep with us in our beds. They don't even care how you look. Now that to me is truly unconditional and true love. What about you? what do you think?
11 responses

• Thailand
25 Mar 13
I agree... yes they have this loyalty to their masters.. I am so missing my baby now... Mine is maltipoo... so cute... I agree with you.. just perfectly said.. nothing to add more. Welcome to Mylot by the way

• Italy
28 Mar 13
My favourite animal is dog. They can be loyal, faithful and caring.. It is true that they are a wonderful example of love. But they are still animals, they have their instincts, I still believe the love between men and animals it's great but still limited.. I believe true love exists between man and God. He alone has a love which is perfect and unconditional. Ok animals can express their love, but still in a limited way

• India
26 Mar 13
i think u love ur dog too much what ever u said is true but better u show your unconditional love with u parents and ur beloved one try it

• United States
25 Mar 13
I believe your affection toward dog is no less than your closed human beings. I am not an animal persons, and I don't know if I can pour out such affection toward pets if I will own a pet in the near future. As matter of fact, I have many friends who is dog person, and I guess that they treat their dogs or cats with love too.

• Seychelles
26 Mar 13
I know it exists, because I've found it, and because I've seen others do so. I believe in soul mates. I believe in forever. I believe in true love. I believe in destiny. Realistic people may disagree with me, but I don't really care. I won't lose hope because I'm still young. When you have found the right person, true love is not only possible, but inevitable. It is easy to become jaded, based on past romantic relationships that did not work out as planned. But, people should not give up on the hope of finding true love. Like many things that are easier to find when you're not looking, unexpectedly, you may meet the right person for you. Love is a connection between two people, and you know when it is there. To make it last, you must add respect, honesty, and trust. These things, mixed together, make up true love.

• Singapore
26 Mar 13
Animals are simpler and purer, hence the love they give is truer as well. Between humans, sometimes you may feel that you truly love someone, but it is actually conditional. For example, you may think you love your spouse now, but will you still feel the same if you find out he/she has been cheating? To me, true love means you will then let he/she leave with your blessings and seek their own happiness, with no bitterness and perhaps even be generous enough to let them leave with the matrimonial assets. How many of us are capable of that?

• Philippines
25 Mar 13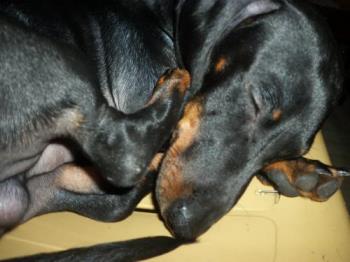 we have a dog. actually, he's my daughter's dog. we are very fond of him. each time he makes eye contact, our heart melts away. i can say it's true love for my husband. he does everything for the dear dog because everybody goes to work everyday til Saturday, and daughter has projects to give attention to.


• Hungary
25 Mar 13
I don't think love between people can't be true love. I do agree, though, that an animal is going to be attached to you unconditionally. But it's not just dogs (although they are really loyal), but I've seen this behaviour from cats, bunnies and even house animals like horses and sheep as well.

• Mexico
25 Mar 13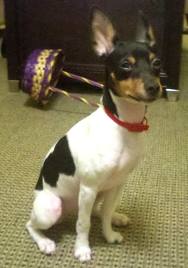 Well said, I love my tootsie here. Ive had her for 11 plus years. Shes like my kid. She follows me everywhere. Even sleeps with me. So I know how you feel. Take care there.



• India
25 Mar 13
there are so many people in the world that who love their pets like a own son or relations.They consider their pets as one of the family member and they take care of their pets like friends and family.