what is the best fruit shake for you?

United States
March 31, 2013 1:17am CST
I was so addicted to fruit shake drink since past few days, specialy since it so hot here in tlhe Philippines. I even broight my own blender so i can make my own different blended fruits. I already tried buko shake, corn shake, mango shake and now i run out fruits to shake. I was so satusfied with all these fruit shake that I blended thy taste so good with evap milk and sugar. I'm thinking of repeating my corn shake recipe but this time I will add cheese I think that would taste better. Ho about you guys what suggestion can you give me for my new recipe for fruitshake, you can also giv some tips in mixing fruits that would give better taste
5 responses

• India
5 Apr 13
I love strawberry shake , mango shake, banana shake, and carrot and ice cream shake .....


• Chile
1 Apr 13
I love smoothies, milk shakes and the like, specially in Summer. I specially love to mix pineapple with banana and strawberry. A mango smoothie with milk is wonderful too. But almost anything can be awesome, as most of the fruits are very good. I am trying to use less sugar and more ice on the blender. YUMMY!!!

• United States
31 Mar 13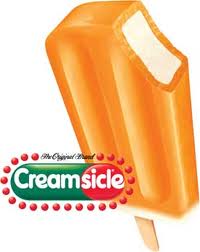 Hi Mayrah I love to blend Orange Sherbet with Vanilla ice cream RQUAL PARTS, MAYBE A LITTLE MORE VANILLA BECAUSE YOU'VE GOT THE CONCENTRATE IN THERE and 1/2 tea vanilla and about 1/3 cup Frozen orange concentrated juice...do not add water. Blend it up and it's like a creamsicle from the old days (You probably aren't from the old days like me so ask your Mom!!