Werewolf That Was A Very Strange Werewolf.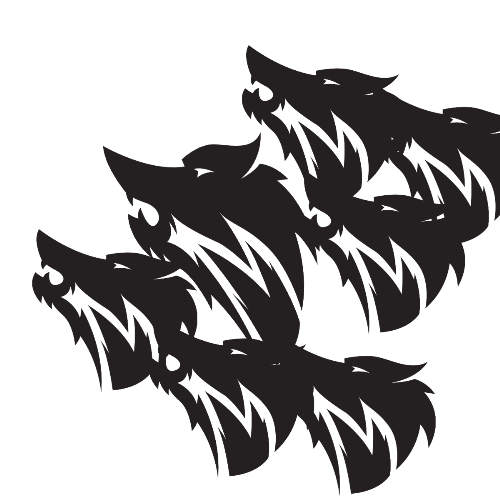 Pamplona, Spain
April 3, 2013 4:50pm CST
Got to half watch a typical Werewolf film the other day and alas it was not what I thought it was going to be I compared it the film Jack Nicholson made. You know the Film called "Wolf" I know that might have seemed a bit way out but I really liked it. Much better made than a good many that are going around. So if I had to watch any werewolf film I much prefer to watch his. I find him as a werewolf different he played a really good part. It cannot be easy to play a werewolf can it? https://www.youtube.com/watch?v=_MTjr6L8jPI Not an affiliate link all. I found him to be a werewolf that I could find amusing maybe because he seems to nice to a werewolf in the first place.xxx



9 responses


• Pamplona, Spain
15 Jan 17
I like them too. However I thought he was great in that Film because it was believable in a way.

• United States
16 Jan 17
@lovinangelsinstead21

Yes, lol!

• Pamplona, Spain
16 Jan 17
@DianneN
For me he took the morbid stuff out of it and made me laugh actually did not scare me one bit. So if I ever would meet him as a Werewolf it would be funny but only if he would be acting of course.


• United Kingdom
3 Apr 13
You'd think I'd love watching my cousins and ancestors in films, being a wolf myself, but I don't, and I am not a big Jack Nicholson fan, I watched the clip and it's a great deterrant for thieves and robbers on the prowl at night! Even in X-Men I am not keen on the Wolverine character nor Hugh Jackman who plays him. If I had a superpower I wouldn't want claws, I'd want the power of invisibility, being able to turn things to ice, or even turn into a vampire, there, I could be a vampire wolf!

• United States
4 Apr 13
i heard vampires keep wolves for pets, or is that just on true blood.

• India
4 Apr 13
Vampirewolf would be great,i think similar creature was in Underworld series,a guy gets bitten by werewolf and then by vampire.

• Canada
4 Apr 13
A vampire wolf or an ice wolf sound pretty kewl to me wolfie!



• Canada
4 Apr 13
I haven't seen this movie before, but it does look interesting. I may just have to check it out! Thanks for sharing the link!


• Pamplona, Spain
5 Apr 13
Heya P.T.B., Had you not seen this movie before? You have to see it okay its going back a bit now but its superb with Jack Nicholson in it has to be the best. Best and favourite werewolf of mine. Truth to tell there are other werewolves that I have liked but I don´t even know their names. I know their faces though so that is something. You go and check it out and let me know please if you really liked his film I find him a lovable werewolf really well that is how a werewolf is meant to be when the full moon comes out lol. I wanted to share this one with everyone I can. Have a great weekend friend.xxx




• Marikina, Philippines
16 Apr 13
Wow. That is so scary. He he

Hmmmm... the man who survive from warewolf got his first lesson by not doing bad things again to other people.

• Pamplona, Spain
20 Apr 13
Hello introvert, If it would have been me seeing him as a Werewolf I would have run a mile I would not have even tried to challenge him not in a lifetime. Anyone seeing this kind of creature would have turned around and run a marathon to get away from him. Great deterrent for anyone trying to rob someone like that should be lurking around the Streets more often.xxx




• United States
11 Apr 13
I remember that movie and I thought it was good also. I think Jack Nicholson did a great job with that movie. But there were a few other wolf movies that were also good. One that comes to mind is the one with Benicio Del Toro. I thought that one was good and also years ago the movie American Werewolf in London.


• Pamplona, Spain
23 Apr 13
Yes Al Pacino I have always really liked his Films and Robert de Niro as well. When he played the Devils Advocate my Husband really likes that one even if its a repeat he will watch that one over and over the same with Robert de Niro he was great in that Film too. Three great Actors and I also like watching Nicholas Cage an awful lot he is one of my favourites.xxx




• Pamplona, Spain
11 Apr 13
Hiya inertia, Was´nt he just eh? Jack Nicholson is a great actor for me well and many thousands too. Its a film I never get fed up of watching when I can I put it on again and its like I am watching like new. Paul Naschy a Spanish Actor used to do great Werewolves too but for me Jack Nicholson hit the Jackpot spot on. I thought it was a great effort and one would not think of him playing a werewolf not usually. The others I have seen too and I like them a lot but this one is my very favourite.xxx



• United States
22 Apr 13
I know what you mean about Jack Nicholson. Yes, you're right, no one would have thought about him playing a werewolf. But he did a great job in the movie. And he is a great actor. You also have to look at Al Pacino, he played the devil real good in the movie The Devil's Advocate. And Robert DiNero played the devil in a movie called Angel Heart. Those are some good movies to watch. And like Nicholson, you never get tired of watching their movies.


• Indonesia
21 Apr 13
Werewolf is interesting. It seems many used this concept. I played the game where one of character is werewolf, while the others are draculas.

• Pamplona, Spain
21 Apr 13
Hello random, Must be a very interesting game. So who wins in the Game then? Does the Werewolf devour them all and turn into a Vampire or do they all attack him instead? Say that because anything happens now in those kind of Games. Hope it has a great ending.xxx




• United States
4 Apr 13
hmmm. this one sounds interesting. i must check it out. is it on netflix? if not, i must try to download it.

• Pamplona, Spain
5 Apr 13
Hello MG., So glad that you found the clip interesting I love this Film. To others it might seem too way out but I think that it could happen although I don´t really believe in vampires or werewolves themselves. I do like watching Films about them and the Jack Nicholson was and is different for me anyway. Did you check it out somewhere else then too? Hope you were able to download it then. I can buy it here but I was lucky enough to record it quite a while back now.xxx




• Philippines
3 Apr 13
there is something in werewolves that people get attracted to. there is a game called werewolves. it is a very interesting game that involves six or more participants. i particularly like the game. the movies about werewolves are awesome especially that with jack nicholson. at times, i just want to scare myself to feel alive.

• Pamplona, Spain
5 Apr 13
Hello mensab, I imagine that there are quite a few games out there with werewolves in or not? Sound like an interesting game though. You can´t beat watching a werewolf film can you even if you have never heard of the actor who plays the Werewolf or the actress that falls in love with the werewolf himself lol. I like to get scared a bit too sometimes and see great Films if I can. I am half listening to a great film now but I still don´t know the name of the actor but the face is very familiar. This happens a lot of times as on the Television here they cut the trailer short and start the movie but without you being able to see the names of cast properly. Adverts are the culprits of this kind of thing you see.xxx




• India
4 Apr 13
I have seen this movie ,its interesting.Another werewolf movie i like is American Werewolf in London,it is quite funny.Overall werewolf movies are unintentionally funny, i don't know why but they are .Also i wonder why they don't get so much attention and screen space as vampires get.I am sure you have seen Underworld series, Werewolves are good people in that one while vampires are villains.Best wishes.

• Pamplona, Spain
5 Apr 13
Hiya grv., Did get to see the Underworld Series because mine like those kind of Series but not all of them it has to be really good for them to sit down and watch it. Have seen American Werewolf yes and that is another one I like I have always found Jack Nicholson different to a lot of actors that is why I chose that Film above the others. They are funny without trying some of the scenes are just too much. Personally I do not know what I would do if I came across a real werewolf yikes I would run a mile like everyone else. Actually in Galicia which is a province of this Country it was registered some 200 years back not sure altogether a supposed werewolf he was called Romasanta and he was said not that I say said to have killed about eight people. Eventually he was caught and put in a mental hospital because they thought him quite mad and later he vanished no one heard of him again but his legend still lives till this very day. Apart from that one I don´t know of any other real ones or supposed ones. I think that others were just maybe folklore stuff more than anything nothing was ever proved. Vampires will always get the most attention these I find really hard to believe that they could exist like in the Films. I much prefer to see them in the Films themselves they are also funny sometimes and others I can take more seriously. xxx