New couch?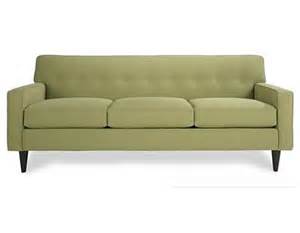 United States
April 18, 2013 1:26pm CST
My present couch is old and very worn out so it's time to get a new more comfortable one. My problem is my cats...it's a 'cloth' couch and sometimes I find them clawing at it. I keep it covered but that doesn't help. The problem is which kind of couch should I get? If I get a leather one their going to test it out right and use their claws on it. The same with a cloth covered one they would do the same thing. So what type do you think I should get? I've had leather before but didn't have any cats at that time so no problems. What do you think is the best to get considering I have spoiled cats?
8 responses

• Mexico
18 Apr 13
no matter what you get the cats well get the claws in them sorry to say they have no understanding that they just cant do that i wish you the best of luck in finding your new couch and even more luck to keep the cat claws out of them

• Mexico
18 Apr 13
i would also try to find yourself a cat claw post in hope to save your new couch


• Carlisle, England
18 Apr 13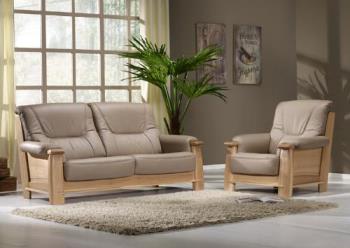 Could you get away with rattan furniture, maybe? Where do you keep your present couch, does it attract the sun at all? Rattan might be ideal if it does. Mum has the same problem with furniture in her extension and her two cats, who insist on clawing away at the leather. She is about to buy a new suite, consisting of a HARDWOOD BASE, therefore the tops can be changed once they get worn. Because she will have the base, this will help as far as wear and tear is concerned. Here is a pic to help you visualise it. There is an offer on at the moment so Mum's hoping to save lots of cash when she buys it.


• Carlisle, England
18 Apr 13
You're welcome! Mum is still pondering over the suite as she reckons the two seater settee is wider than the current one she has..anyway, she will talk to me again tomorrow night so - no doubt she will have made a decision one way or another. I really like the idea of the wooden base. Such a solid look about it.

• United Kingdom
18 Apr 13
I would suggest a couch with a very tight-weave fabric. so your cats cannot get their claws into. However when I lived with my partner we had four cats, and we bought a two seater leather couch and it never had any scratch marks on it. And all four cats would sit on the couch, we did have a scratching post for them, but they did most of their clawing outside.

• Canada
19 Apr 13
I have a regular cloth couch and the nap is such that if a cat scratches it at the side, it will not matter much. The thing is if the couch is slippery then the cats could not get their claws in it. So what you should look for is a sort of rough finish so that the claw marks would not be noticeable, but then you would not be so comfortable. I cannot describe the material I have on my couch, but I found that when we had the renter's cat, the scratches were not as noticeable.

• Canada
20 Apr 13
I do not know what it is called, but I do know it was a special order and we got it from Sears. And we sort of liked blue. We were going to change the carpets to a light blue to match, but now I am considering maybe getting hardwood if I can afford to.

• United States
18 Apr 13
Well, reading through the responses here I see a couple of great ideas. The one being, get them a scratching post or pad or whatever, unless you have one already. They do work, normally. The other is the wicker or rattan (sp?) furniture. This is what I'm planning on getting even though I don't have a cat at the moment. I love that type of furniture and think it looks really pretty in the living room. Check Craigslist because some people will deliver...but you better see it first. Maybe that's not a good idea for you because you don't drive, right? Well, maybe you can find this through a department store and they'll deliver it.....I don't know, how will you go see it? I'm lost right now, lol!


• United States
18 Apr 13
I hear you... We have bought a brand new leather couch to replace the very old worn cloth couch; guess what, our labrador totalled ruined it, he got on it when we were gone, I found out one of the seats were all scratched then I gave him a lesson which he didn't learn... he did it again and again; I tried to remember to block the couch when we went out but one of the time I forgot then he did it again. The other time was when I was upstairs sleeping, he got on and scarthced it again... so all 5 seats are scratched, thanks pup!



• United States
18 Apr 13
You made me think of a funny story...I lived across the hall from my Mom and I had a springer spaniel and she had a labrador retriever. My Mom and Dad went away on vacation leaving my brother home with the dog. My dog liked going to visit my Moms dog so we thought nothing about it when she went there. Long story short...my mom had new leather couch with 2 cushions. one side was leather the other was embroidered. my dog ate the embroidered covering! There's a lot more to the story but that's the worst of it....not funny but funny.....

• United States
18 Apr 13
It's so nice to have leather couch but at the same time, it's very obvious when your cat scartches it... I guess it's something we need to sacrificve when you have pet.


• United States
18 Apr 13
Look at nice outdoor furniture. It is constructed to hold up against outdoor conditions, which means that it can hold up to more than things designed specifically for an inside setting. When we were looking for a sofa or loveseat, I couldn't find anything that I really liked that was within the budget my boyfriend had set out. Then, I happened to take a look at some outdoor furniture and found a great double rocker that is the same size as a standard loveseat. It is comfortable, beautiful and durable. The cats like to use it as a jungle gym, and it is durable enough to allow for that.

• United States
18 Apr 13
My husband & I had two cats & we worried about the same thing so we got them declawed that way they would tare up our sofa. They are indoor cats so it's not like they would need their claws to defend themselves or anything like that. It's a very simple procedure & it keeps them from taring up your furniture.