Why are they picking on Boston?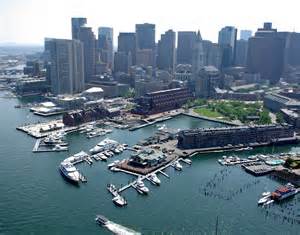 United States
April 19, 2013 7:41am CST
Again today I wake up to 'breaking news' in Boston. A Security Guard was shot and killed at MIT a famous college here in Boston. Someone hijacked a car in the vicinity. They killed one of the alleged bombers and took the wife/girlfriend of the other one into custody with her baby. NOw they are showing officers with rifles and guns drawn hiding behind parked cars and nobody knows what's going on there. The reporters are saying they have the second bomber surrounded in an apartment house. Something big is going on again! Their telling people in Boston to stay in their homes and if their out driving not to stop their cars for anyone except police. So many horrible things have gone on this week it's hard for me to wrap my mind around it. Boston is the city of brotherly love so why are we being targeted...I don't get it. My d/i/l works in Boston and hasn't been able to work all week because her shop is in the middle of all the chaos.
4 responses

• United Kingdom
19 Apr 13
I think the harsh reality hits you when this goes on in a place that you know so well and live in, when it's on the news you hear about these attacks, it's only when it's right on your front door that it hits home. Sadly not a day goes by that there's a shooting, terrorist strike, or mass murder hits the news, we seem to live in terror on a day to day basis. That is why we have to make the most of what we have, because no one knows what's around the corner, and what will happen next, we have to cherish our loved ones.

• Mexico
19 Apr 13
For the same reason they always pick on the usa. Because they can. I think this could have

been prevented. There seems to have been signs of a problem with the older guy. Very sad. :(


• Mexico
20 Apr 13
Your right there, problem is with all the news coverage. People get ideas on ways to do things like this. Hope it wont happen after this.

• Canada
19 Apr 13
I think because Boston is a symbol of the American revolution, it sort of started there, and if they can discredit it or ruin it, that would help those evil people. So if they can put Boston down as a place of danger, they would win their victory. So it is mainly symbolic.

• Canada
20 Apr 13
It is where they can do the most damage. I heard the two were Muslims extremists and they want everyone who is not Muslim to be killed and America to lose their freedoms and if everyone is searched when they go to big events like a Marathon, their goal would have been accomplished.

• United States
19 Apr 13
I'm sure the people in New York said the same thing. These are quite populated area's and it's easy to get lost in the crowds. You were having the Boston Marathon which has hundreds of people standing and watching it and running in it...that's why. They want to kill a lot of people, not a few....that is their goal.