No work for today :)

Philippines
April 20, 2013 6:53am CST
Yes, you read it right. I decided that weekend is dedicated to de-cluttering the house and my family. Good thing one of my employers was understanding enough when I said I'm going to be busy this weekend so she didn't give me a writing job. Instead of working, I did my weekly grocery shopping, bought new stuff for the kitchen, organized our room and took care of my little one. Sunday will also be family day for us so I plan to cook my signature spaghetti :) It feels good to slow down once in a while and focus on the more important things. For the past month, I've been too engrossed with earning big and though I was able to achieve that, I felt like I neglected some of my duties as a mom and housewife. So now, I'm making up for the time lost :) I plan to do this every weekend :) How about you? After 5 days of working, do you dedicate your weekends to your family? :)
9 responses

•
27 Apr 13
My house needs help after a few hours LOL. We have been so busy the laundry is behind as well as me cleaning the bathrooms.

•
27 Apr 13
Sometimes we have very busy weekends so it doesn't get done. We are the go with the flow kind of family.

• China
20 Apr 13

. Good to know you have decided to make time for your family. I am like you. I work seven days a week but only a few a hours a day but sometimes the whole day though. Right now I'm home looking after my little one and spending more time with her before I go to work, full time on June this year. It is always nice that we choose family over other things. Time wasted or lost doesn't come back anymore so if there are still some time left use wisely and choose the one you love. Have a great day and enjoy your time with your family.



• Philippines
21 Apr 13
You're right. I felt so guilty when I realized I wasn't spending too much time with my daughter. I've been a working stay-at-home mom and I got carried away and too preoccupied with work and earning big. Now, I'm definitely making up for the time lost and will start to balance my responsibilities, putting my family on top :) Have a nice day! :)

• China
21 Apr 13

Yes. Our families shoudl always be on top. We are not perfect but we can always work it out.


• Malaysia
21 Apr 13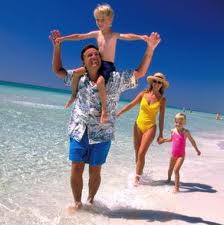 Yes weekend is for girlfriend and parents. For sure girlfriend will nag to go out to shop , to walk around , and watch movies and to be pamper with stuffs and foods. Sometime parents will override the girlfriend and demand to go out diner especially on the salary week. Sometime , house need some maintenance hence have to lawn the garden, weeding, fixing stuffs in the kitchen toilet and others.

• Philippines
21 Apr 13
Hi, ayeeesha!

I do a little work on Sundays but it is mainly for the family. I clean and do some de-cluttering also and spend some time playing with my daughter. In the afternoon, we go to mass and go to the mall for grocery shopping and window shopping. It is good to take time off once and a while


• Legaspi, Philippines
20 Apr 13
Hi ayeesha! Most of us are looking forward to having a quality time for our family especially during weekends. However, for some, especially those who are working in private organizations really have to go to work even during these days. We are lucky to have time for our family so we really have to enjoy it as much as we want especially during the time that our children are still small. We may not have much time in the future. Have a great weekend!

• Philippines
21 Apr 13
Definitely. That's why as much as possible, I'll try to find time and spend it with my little one. She's growing up so fast and I won't even notice that in just a blink of an eye, she doesn't need me anymore :( So I'm definitely putting my family as my top priority which it should always be :) Have a good day! :)

• Philippines
20 Apr 13
Good thing you have a quality time with your family. Mine is another way around, I spend my days off during weekdays and I prefer a weekdays off probably because of my work as its quite stressful if you spend your 5 days in the office talking to the customer's over and over again. During weekend its less stressful since only few customers are calling in.


• Malaysia
20 Apr 13
Yes, it will be good to slow down and you have done the right thing. It is good to allocate time for the family

. My family and I opt to dine out and had some time together during weekends

. And Sunday is also my grocery shopping day. However, I would ensure that I would not neglect my house chores even though I love coming here

.

• Philippines
20 Apr 13
Of course. Family first before anything else :) We don't uually eat out because my little girl keeps running around and its hard to let her stay in one place so we just cook at home and prepare a nice meal instead :) Although at times, we go out and eat :)

• China
20 Apr 13
Hello friend,as a college student,I also didn't work today.but i won't have time tomorrow.I promised to my bestfriend,I will go to downtown to go shopping with them.I think tomorrow will be very tired,I should get to sleep early tonight.Have a good dream.