Watching old movies....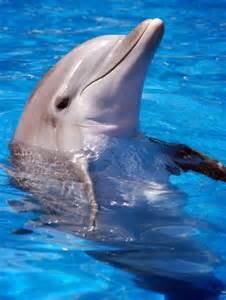 United States
April 23, 2013 7:47am CST
Lately there really hasn't been any movies on tv that really interest me so I've been using on demand and watching some of the older movies. I've watched couple of Martin and Lewis movies, a really old one with Doris Day and rock Hudson and last night I decided to watch Flipper! Years ago I watched the Flipper tv series but realized I had never seen the movie so I sat and watched the whole thing. I love Dolphins and it was a fun movie! I also enjoyed the actors who were in it. Have you ever seen the movie or the tv program?
4 responses

• United Kingdom
23 Apr 13
Mum and I have our regular dvd nights on Tuesdays, where we watch films, I can't believe that I haven't seen Free Willy, so we sat and watched that a few weeks back, we both thoroughly enjoyed it, I picked the dvd up cheap at HMV. I believe there is a sequel to Free Willy which we haven't seen. We always watch old movies, even Wizard of The Oz!

• United States
24 Apr 13
I used to enjoy watching old black and white movies with my Mom. When she passed I took all of her old VHS movies even though I can't watch them it's nice to have them for the memories. She never did get a DVD player and I don't think they were as big at that time as they are now.

• Canada
23 Apr 13
I enjoy watching oldies, brings back all the beautiful memories of those years. In fact, I was a movie addict during my college years, going to the theatres atleast three times a week.

• United States
23 Apr 13
I really don't like Jerry Lewis but I love Dean Martin. I think his old series are hysterical and I remember watching him when I was younger. And yes, Doris Day and Rock Hudson too...the good old days. I did watch the Flipper series but don't remember when it was actually on. I can't remember if I watched it as a kid or watched it WITH my kids. All in all, yes, I did watch the series but don't recall the movie, but it's possible. I love the old movies and I think they were the best...takes me back to when life was more fun.


• United States
23 Apr 13
I think that I may have seen a snippet of the television series years ago in reruns. It wasn't something that I would actually want to watch an episode of, but I could see it perhaps entertaining children. I tend to watch PBS and JLTV as well as a few HBO shows when I can. Right now, I'm watching an episode of DCI Banks that I'd DVRed a bit ago.