To donate blood

China
April 24, 2013 10:25am CST
Giving blood is an excellent idea,if you want to help but have limited funds(like me).I know many Chinese are wary of donating blood,but I think it is really a great thing to do for those injured in the disaster,and you can actually save someone's life. A nearby hospital will drive blood donation to my school once each month.I have already know the process of blood donation today.I plan to donate my blood next month.I'm very looking forward to this!
8 responses

• Philippines
24 Apr 13
I also want to give blood especially because there's scarcity for negative blood types. Donating blood is a very noble cause. Giving out blood is healthy as well, since you're blood stream becomes cleaner. However, I recommend that you should be in good shape and had enough rest before you have any blood transfusions. Cheers! Go and save a life!

• China
24 Apr 13
Yeah,you are right!! Today I have check my body and my body is very good,very healthy. I was 19 years old and have 48 kilo,accord with the requirement of blood donation, So as long as I have free time can go to donate blood.

• Vietnam
25 Apr 13
umh, long time ago, i did donate my blood, but right now i can't because i am too slim, not enough weight to donate blood. I think it is nice to donate blood, so that someone has a chance for living when their body lost much blood. In here, each year, there is a day that many students, people donate their blood...

• Philippines
24 Apr 13
We have our organization (a non governmental organization) that donates blood regularly to Red Cross every 3 months. I was rejected many times but I always try to help the team of paramedics assisting those who are donating blood. It is always great to be a part of of this act of kindness and humanity.

• China
25 Apr 13
Wow,that's very kind of you.what you say just suggests that you are a kind-heart people.yes!!It is always great to be a part of donate blood of kindness and humanity.I use action to support you!!

• Malaysia
25 Apr 13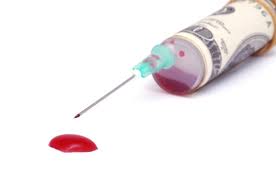 Yes , in my local hospitals often blood is not enough in the storage , hence patients are encourage to swap blood bag with blood donation of any type blood. If not they are charged , if donated blood are swapped they are discount for the surgery. Hence a patient will have their friends donate blood to the hospital for discount and also good to replace the blood bank blood used.

• Pakistan
25 Apr 13
the donation of giving blood for specific circumferenc is vry good but in our country pakistan many peopl who are addicrt give blood in respose of some monety so it be careful to using it mostly docter said between 18 35 - age man gives only blood twice a year

• Malaysia
24 Apr 13
Hey there! :) Donating blood is a very admirable thing to do and it shows you have a good heart to save someone's life. You can get a little nervous though if this is your first time. Don't worry, it's actually a very simple ordeal. The only part that may hurt a little is the part where they insert the tube into your vein, other parts of the procedure you will feel nothing. Just make sure that you follow the guidelines before going to donate. I'm sure you are a brave person. :) Good luck!

• China
25 Apr 13
Hello Thank you for your share!!you make me know so much on this one. I think I just need brave,however,I am a brave girl.So,I am ready now. Have a good time!!

• United States
25 Apr 13
It's funny because when I was younger, I balked at the idea of donating blood because I didn't want to be stuck with a needle if I didn't have to be. Now I'm older and I can't donate blood now that I would really like to. I lived in a hospital while my boyfriend had cancer and was going through a bone marrow transfusion and began to realize how much the generousity of others is truly needed. I was diagnosed with Crohn's disease though and I can't give blood so I'm just promoting it so those people who can may choose to do so. Also, consider doanting platelets, it takes a bit longer but most hospitals have a severe shortage!

•
25 Apr 13
That's really great deeds, same here I love donating blood every 3months we can actually donate blood and in effect aside from doing the good deed it helps to replenish the blood circulation to stay healthy and freshen ups our body