She's not kind because she did not loan him money

Philippines
April 25, 2013 2:37am CST
This is one of the most absurd situations I have ever come to know. My friend has this guy asking her to lend him some money and he promised to pay her back if she did. My friend does not trust this guy, so she didn't lend him money. After she texted her refusal. This guy said that, it was just a test to see if she was KIND. What the heck?? My friend was in shock. Now she was the bad guy? She's not kind because she didn't let him borrow some money. I want to tell that person that kindness if not measured by their willingness to lend you money. In this case, it doesn't show that my friend is unkind, but rather it shows how UNTRUSTWORTHY a person he is. The nerve of him to test her like that. What an ignorant person he is. What do you think? What would you do if someone does this to you?
10 responses

• India
25 Apr 13
Who is that guy to conduct such "tests" on people.Kindness is not about lending money to people,why should anyone loan hard earned money ,i mean they can do it for someone close to them out of affection but just to prove that he/she is kind they should lend money.Best wishes Aja.


• India
26 Apr 13
That's very good,she is on the right track,but even then we cross paths with jerks sometimes.So basically he wanted her and the money too,what is he? owner of the world.

• Philippines
26 Apr 13
Thank you grv! He did not tell my friend it was a test. he revealed that after wards after she refused to lend him money. My friend is very careful with her money and she is generous, but only to people she truly trust. This person is suspicious, untrustworthy and immature. He actually confessed that he liked my friend despite that he is already married. What a jerk!

• Philippines
29 Apr 13
I don't know. I think it's pointless to try and understand someone who is unreasonable.

• Philippines
6 May 13
It is so sad that such person exist. Oh my! That is really absurd. Friendship can never be measured by how much money you have. I mean what if your friend just didn't really have the money to lend you, will you say that he's not your friend anymore. That is just stupid. Now I know why your friend doesn't trust that jerk,

• Philippines
8 May 13
He is not trustworthy to begin with and he even becomes worse. Tsk tsk, it's best to stay away with a person like this. For an adult, he sure is a bad example.

• Chile
25 Apr 13
That person has proven that not only he is not trustworthy to lend him money, but that also he is not trustworthy as a person. He does not deserve friendship and I would never befriend him. I`d never speak to him again after telling him that He did not pass the test and to go away


• Philippines
26 Apr 13
at least he showed his awful colors early on. My friend did not like him and find him creepy. She only replied to him out of respect though she was getting annoyed by him more each time he does try to communicate with her.

• Philippines
27 Apr 13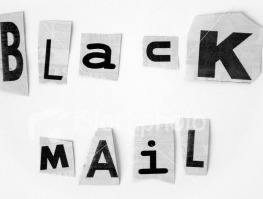 Hello Aja, this is definite blackmail, there's no way a friendship can be measured by a loaning of money. maybe, he was watching a commercial that has something to do with that, unfortunately, that was just a commercial and has nothing to do with the real measure of friendship. in fact, there is no measurement because people change from time to time and then you get to see new friends and loose a few ones. that's how life is, the guy is ignorant and doesn't really know what friendship is




• Philippines
28 Apr 13
Ignorant is the right word!

People like him make me lose a bit of hope for humanity.

• Philippines
25 Apr 13
I 'd probably slap him on his face! It is not a good joke. And not lending him money doesn't make her bad at all. It is not her RESPONSIBILITY to lend him money. It is her OPTION. Man, I got mad at that guy!


• Philippines
26 Apr 13
He's lucky it was through text. if he had done it in person I would have hit him with a bat or something haha

I don't think he was kidding. He was testing my friend! For heaven's sake! He's got issues to think that kindness is measured by lending money. That's just so wrong!


• Philippines
26 Apr 13
Shallow, indeed! Minus points. He thinks he so clever when apparently he's not even aware of how stupid he is for doing such a thing.


• Philippines
26 Apr 13
That's right. He thinks he so smart, but he's actually very stupid.


• Malaysia
25 Apr 13
I see that your friend is being careful for not lending money to him and it has nothing to do with whether she is kind or not. This guy is naive and immature to judge and test a person in this manner

. He is not fit to be her friend


.

• Philippines
26 Apr 13
To think that this guy is already married and has children. He is dependent on his wife's income and here he is hitting on my friend. he just can't understand that she's not interested in him. My friend is too kind and doesn't like to hurt him, but this was the last straw. If I had a dad like that... ugh.