Philippines Is Still Better Than Any Other Country

Philippines
April 27, 2013 5:14am CST
I had the chance of getting out of the country just few days and happened to see the beauty of another country. Well, I had enjoyed staying out of town for few days in the sense that I would had a stress-free days. I had been there with the group so I got the chance to be toured around the city of the said country. As I roamed around, I had felt the pleasure of being a citizen in the Philippines because I found it far beautiful when it comes to natural beauties. Considering Bohol with its chocolate Hills, Boracay with the beauty of its white sand and fascinating beaches, Subic with its various adventures, Ilocos with its windmills in a queue and a lot more to flaunt about the natural resources of the Philippines.
9 responses

• Philippines
28 Apr 13
I think it all depends on what country or countries you are referring to that we are better, just to be specific, and better in what aspect??? cause there are a lot of criteria present in order to declare that our country is better than some, not rally better but has an advantage, yes to site a few we have better freedom of democracy, better climate, nice and friendly people etc... think we lag behind in technology, defense, individual income, sanitation, corruption, providing basic services etc... so I think to say that " we are better than any other country" is very subjective, sorry but it's like saying " we have something better than what you eat or drink" Don't get me wrong, I am very patriotic and i would die for our country but it's just that they have their own and we have ours, nice day


• Philippines
30 Apr 13
Hi! I am just exclusively referring to its natural resources. So, the basis is actually on its natural beauty. Most of the attraction of the country is artificially made. Whereas in our country, I saw a lot of amazing spots that are naturally made like the cave in Sagada, Boracay beaches and others. Happy mylotting!

• Philippines
30 Apr 13
in that case i agree with you


. hope we all learn to be good stewards of of what God and nature has entrusted and blessed us with, yeah happy mylotting!

• Philippines
27 Apr 13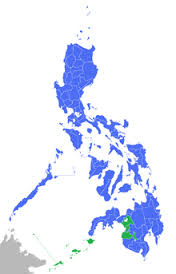 Hello Keshlois143, I don't think it's better with regard to the problems that needed to be solved and the corruption that needs to be eradicated. but it's not that worse compare to other third world countries. if the people would only elect for a better people, we would have been more progressive than Singapore, Hongkong or Japan or might be more powerful than china itself. but we have a weak government and people who thinks money is GOD. right now, we have a long way to go





• Philippines
28 Apr 13
Hi! You both are right. That is why I just set aside the governing system for now and had a chance to still look at the country in another side. I had been occupied of the corruption issues for so long so when I got a chance to realize to see its nature's side, I had in mind,"The Philippines is somehow blessed". We just really need people in authority to responsibly maintain and enhance its blessedness. Thanks.

• Calgary, Alberta
27 Apr 13
I dont think we can beat Singapore at this moment as its ranked as the 3rd riches country in the world. The number 1 spot is always a toss up between Luxembourg and Qatar but if we can fight corruption we might get to Czech republic level of progress.


• Calgary, Alberta
27 Apr 13
believe it or not we are richer than a certain European country. I wont mention what that country is because I dont want to offend its residents but that country have more corruption than our country and poorer than our country. Also Philippines is still better than certan African Countries and Afghanistan. Our country is also not that poor, Do you se the cellphones and tablets everywhere. There are countries where people cant afford to have a cellphone.I saw a homeless person with a laptop in our country recently.

• Philippines
28 Apr 13
Oh, thanks for the news. Well, I am still hoping that our country will continue to move on and move up. May we can help, too.

• Philippines
28 Apr 13
Yes, indeed the Philippines is beautiful but we only realize it's glory after being abroad for a while and after we obtain a basis for comparison since still pictures and postcards never do justice to a place. No country has an underground river similar to Palawan and neither do any beaches have the powdery white sand of Boracay. If only we learn to take care of the scenic beauty of the Philippines so that it will be enjoyed by future generations. Many of the tourist spots have been commercialized which distracts the attention from the wonderful sights.

• Philippines
28 Apr 13
Thanks for the comments and sharing some information.

• Legaspi, Philippines
28 Apr 13
In terms of beauty and natural resources, I'm sure we are. but in terms of economy, I think we are far behind. I also experience staying in other country for some time. I have seen other people's work attitude which if I would compare to the people from our country, we are very far in terms of working habit. They move so fast. Every seconds count. That is why they are very progressive, I thought. If we can only have this attitude towards work, then we can also be progressive in terms of economy. That is why I am trying to get at least some of that attitude which I've encountered during my short stay in that country. Sometimes, I am observing how our fellow countrymen walk, like in the mall. I can see we are so relax. But I noticed those people from that country they move swiftly and seem too afraid to waste any minute. Just sharing some observations. Have a great day!

• Philippines
28 Apr 13
Oh yeah, I had observed just the same. I really had been asking this matter, too. People abroad seemed to be moving so fast while we here in our country move like everything is just fine along the way. They use to act as if they are always catching up. Well, maybe that is just one of the things that most of Filipinos are enjoying in the Philippines. Moving fast is actually what I learned from other country.


• Philippines
28 Apr 13
Well, in this context I use the word "better" because I am actually comparing the nature's beauty I have seen in the said country with ours. Thanks for the comment and yes, indeed, there is no place like home...I add...especially if that home is in the Philippines.

• Malaysia
15 May 13
Well, they say there is no place like home. Most people would still love their country as long as it is not so bad because there is a sense of belonging. I haven't got the chance to visit Philippine, I will certainly mark it as a place to visit when I have the cash to do that.


• Philippines
27 Apr 13
Our country is really blessed with many wonders of nature however, the sad part is that most people here are just taking them for granted and even the government is just exploiting it like hell without the proper effort to fully maintain and conserve it.

• Philippines
28 Apr 13
That is the frustrating side of the country I love. It is the people dwelling and the government whom we trust to do the initiative of taking care of it. Well, I just hope many of us have been starting to show sincere care to our nature.

•
27 Apr 13
its more fun in the Philippines

• Philippines
28 Apr 13
Yes, even funnier!! It is really a pleasure being a resident of the Philippines.