Worse movie I have ever seen!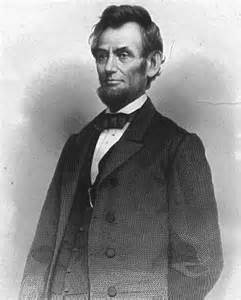 United States
April 27, 2013 3:29pm CST
On demand had Abraham Lincoln vs Zombies for $2.99. Since I love any zombie movie I ordered it and watched it. I should have known that since it's basically a newish movie that it must be horrible to be on cable already and at a reduced price! It was the most horrible movie I have ever seen. I know it's supposed to be a 'story' but it was so stupid. They had Jackson attacked and die by zombies! I think guns from that era had to be reloaded often but their guns just kept shooting. The worst part was that Lincoln got bit my a zombie he had been keeping in a barn because she was his lover when he was younger. So, because he got bit he let John Wilkes Boothe know he was going to the opera so he would assassinate Lincoln! How stupid could they get! Have you seen the movie? If not...don't bother it's totally ridiculous!
9 responses

• India
27 Apr 13
I paid the same amount for Dirty Dancing,worst piece of $hit my girlfriend ever made me watch.


• United States
27 Apr 13
I think THAT movie is more for girls.....

....I loved it. Sorry you had to watch it. Be nice now, you probably make her watch movies she doesn't like either...come on, be truthful.



• Czech Republic
27 Apr 13
"Don't bother it's totally ridiculous" What the hell did you expect when you ordered a movie called Abraham Lincoln vs Zombies?


• Czech Republic
27 Apr 13
No, I just quoted what he said. And I don't pay for movie, I get them for free

But anyway I watched a movie called Jesus Christ Vampire Hunter. I'm not even joking.

• United States
28 Apr 13

....you people are really funny! I don't believe there was really a movie called that bionicman...seriously.

You are jokin with us! And ctryhnny.....you would have been smart enough not to watch this???..but you watched an Abe Lincoln Zombie movie???, and paid for it???...sure, that is much smarter!



• United Kingdom
27 Apr 13
I am the opposite to you I cannot stand zombie movies, although having said that I do enjoy Resident Evil, have you seen that? Pretty scary and pretty gory in parts, they certainly made a mint on that franchise, they made so many of them, I am sure there are a few that I still haven't seen. Sorry you wasted your money, I watched a Sky premier movie last night, they have new ones every Friday, and I can't believe this film was classed as a premier movie it was entitled Storage 24, it was actually based in my country, in London, and it was a 15, well it was pretty dire, about a creature that does away with it's poor unsuspecting victims who are trapped in storage 24, I wouldn't recommend it.

• United States
27 Apr 13
For some reason I didn't like any of the Resident Evil movies although I only tried to watch the first one and couldn't get through it because it bored me. I'm not into movies where they do a lot of stupid fighting and kicking. I never heard of Storage 24 but I could have almost guessed what it would be about. Thanks for the heads up in case I ever come across it.

• Canada
27 Apr 13
Do you mean its worse then Plan Nine from Outer Space? Well if its that bad, of course I won't see it. Besides I am not into Zombie movies. Have a hard time getting to sleep at night as it is, and do not want to start dream about flesh eating zombies. Boy I wonder where everyone's brains have gone when they make such awful movies now. And the science fiction ones are so depressing.

• Canada
28 Apr 13
Thanks for warning me. I have seen some almost as bad movies, but that was not by choice. I do think that the writers of much of the movies either are lacking in common sense or imagination. Abe Lincoln and zombies? If that were true, which of course it wasn't, he would not have wound up as President. They would have locked him up in an insane asylum.

• United States
27 Apr 13
What do you expect for a movie with that title, especially since it went straight to video. It was an obvious attempt at a rip off of Abraham Lincoln: Vampire Killer. If you are looking for bad movies, perhaps you should look for the old black and white movie Jesse James vs. Dracula. That movie also sucks but it might be free if you can find it online.

• Philippines
28 Apr 13
Not yet, although i love new twists to the history.. the plot seemed ridiculous. Was the acting okay though?

I have seen Abraham Lincoln, vampire hunter and it seemed weird but interesting.. and the movie was actually quite fun to watch, not so over the top, except for fighting on the horses thing.


• Malaysia
28 Apr 13
AB lincoln vs zombies?? huh lol..i dont know.. not interested to see.. BUt Abraham Lincoln :Vampire hunter ived seen..and its Fantastic !! 9/10 ..have u seen it?

•
28 Apr 13
I saw bits and pieces and it looked better then some other zombie movies I have watched, but not as good as others. I guess I should watch the whole thing so I have a better interpretation of it.

• Philippines
30 Apr 13
I have seen this movie and I liked it. It was amazing how they were able to interject the zombies in Lincoln's life events. Sad to know that you find the movie ridiculous though.