Boston Marathon....I can see it now!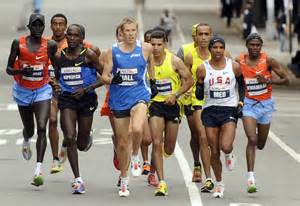 United States
April 28, 2013 6:27am CST
Hollywood thrives on the horrible things that happen in life and I will bet anything that there will be a movie about the Boston Marathon tragedy and the happenings during that week. Not only will it be about the runners but also the tracking down of the bombers, the death of one of them and catching the surviving brother and what happens to him from there. Will you watch this movie if it comes to be? Do you think it will be an actual movie or documentary style? Personally, I think they will make it more a documentary than a movie and probably make millions of dollars on it.
3 responses


• United States
28 Apr 13
I'm pretty close to it too. IF and only if they donated a good amount of the proceeds towards helping those families then I would watch it. I'd rather buy a bunch of baked goods that I won't eat though than to sit through and watch this horror show yet another time. The media makes sure that is about all you see and hear over and over and over for days. It just seems like there has to be a better way to help those people than to make a movie.


• Puerto Rico
29 Apr 13
I could definitely see this happening in the near future. The best reason to make it is to make money so they could donate it to the people who have lost limbs. If they didn't do this then there would be no point to making the movie and I won't watch it. Just like I would not watch a movie concerning Casey Anthony and how she killed her daughter. I wouldn't waste my time because she would only do this to make money for herself.

• Mexico
28 Apr 13
And why should nt they? All lifes things good or bad should be made into movies. Even 9-11 has had many movies and things based on that story. id rather see something real, than all that fake stuff. Just my thoughts. have a great sunday there.