When it rains it pours!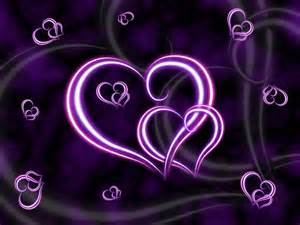 United States
April 28, 2013 6:34am CST
I am sort of seeing a guy that I met on cl. We have only been out once but we have a lot in common and he's very nice looking. He seems like he would be good to me if anything came of it. This morning I logged onto fb and there was a message from a guy I went out with a few years ago but I broke it off to go back with my ex who has since passed away. It's amazing...I can go for years without a man in my life or there will be 2 or 3 who want to be in my life and I'm so bad at making decisions. There are good and bad things about both of these guys so how am I supposed to decide who to go with? I really like both of them and can't say I'm leaning more towards one than the other. What would you do?
5 responses

• Mexico
28 Apr 13
well I don't want to say this the wrong way but I don't see why you cant see both men and see who would make you happy and that is not to say that some one else won't come into your life and make you feel like a queen please just don't settle for the first one that comes along you have all the time in the world to find your prince

• Mexico
28 Apr 13
well I am sure you will find the right one for you just might take a little time but don't give up yet

• United Kingdom
28 Apr 13
They are also kinda like buses you wait yonks for one to come along and hey presto, they all come along

Honestly if it was me, I would weigh up their pros and cons, but I personally don't like going backwards, in other words I would favor more the new beau than the old one, although at least with the old beau you know him and he's not such an enigma as your new one. You can alway delay the guy you went out with, and be vague saying you are busy, but will get back to him, then that way he is on hold, whilst you see how things develop with your new beau? Does that make sense? Just my two cents


• Canada
28 Apr 13
Oh that never happened to me. When I was dating, it was only one at a time and I wished I had a choice. There is a man I like, but the trouble is that he is separated and his wife is very ill, so it would be terrible to get that interested in him. And the trouble with me is that I look younger then my years, so a man would think I am forty-five instead of seventy, and that would not be right. Go with the one that you can get along with day by day and not just part of the time.

• Palisade, Colorado
28 Apr 13
It wouldn't hurt to date both of them and get to know them better. The one you dated before you already know some about. The other one you have only dated once. You really need to get to know him better. Making a decision like this is not easy but I am sure you will make the right one.I have to laugh cause I haven't been dating because I know that I am moving. Well last week a guy that lives across the street that I have talked to for about 3 years started talking about us getting together. I told him that I was moving and didn't want to get involved with anyone here.

• Rome, Italy
28 Apr 13
i suggest you keep your options open. go out with them as friends and see how it develops. the guy you went out with a few years ago must like you a lot since he waited all these years for you. however, since you said you like them both, it's better to wait and see which among the two sweep you off your feet in the long run.