Which bear has a white coat?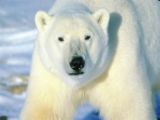 Philippines
November 22, 2006 11:47pm CST
Polar bear large white bear, Ursus maritimus, formerly Thatlarctos maritimus, of thecoasts of arctic North America Polar Bears usually live on drifting pack ice, but sometimes wander long distance inland. They are powerful swimmers and may cross 20 - 30 mi (30-50 km) of water at a time.
4 responses

• Philippines
24 Nov 06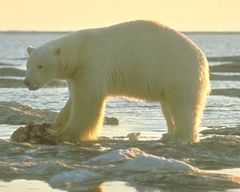 The polar bear (Ursus maritimus), also known as the white bear, northern bear, or sea bear, is a large bear native to the Arctic. It is one of the two largest land carnivore species and the apex predator within its range. It is well-adapted to its habitat: its thick blubber and fur insulate it against the cold and its translucent fur (which appears white or cream-coloured) camouflages it from its prey. The polar bear hunts well on land and on the sea ice, as well as in the water. more of it in this site: http://www.wikipedia.org greetings. : )