Girl working in IT company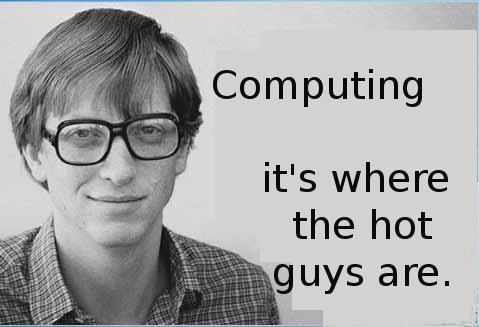 Prague, Czech Republic
July 12, 2013 6:58am CST
Hello guys, I'm a new one here and hope that you might help me with a lot of issues, so I would like to ask your advice for the following case. I am working in IT company for more than half a year and now when I start thinking about further career steps I notice that mainly men take management positions.... They seem to keep a circle of people who can move ahead becoming a manager, etc. I must say majority of people who work in our company are men and women seems to be minority. So I want to ask you what type of behaviour I should choose in order to show my managers that I am worth upgrading and moving me to a new position. Thank you :)
7 responses

• Chengdu, China
12 Jul 13
First of all, in the company to get their approval, the person is more important than ability.

• Chengdu, China
14 Jul 13
@roger1990
OK, maybe I didn't say understand, I mean personality is more important than ability. Then the Chinese what what what you say, I have said the Chinese what what what?

• Hangzhou, China
15 Jul 13
I strongly believe that ability is more important ,manager employs you because your ability to bring benifit to his company ,not because your personality


•
29 Apr 16
Just concentrate on your job! And if you believe in yourself, you shall succeed. All the best!

• Denmark
15 Oct 13
You have to be good at what you do and love your company but most of all think about your environment as the employer would. Do you deserve a higher position? What do those guys up there have and ask some of them what does it takes to advance. Usually 8 months is a really short time in a company's time line so you might want to give it a thought before you jump in and ask for advancement.

• Hyderabad, India
13 Jul 13
Nothing matters most than the good old HARD WORK. It can prove any one efficient & make way for them in any company.

• Suzhou, China
14 Jul 13
It's the same situation in China, less women do IT job. For your career, two ways you can go, manager or engineer.

• Shenzhen, China
14 Jul 13
make sure you love this company .Or you will be tired sooner or later

• Cochin, India
13 Jul 13
Just prove your ability. Its not the environment but the performance that matters in a corporation