Hi! how would you describe your country? what do you think is the most beautiful in it?

Bucharest, Romania
4 responses

• Jinghong, China
17 Aug 13
I love the environment in my country. So many beautiful trees and flowers here,bule sky clean water,I live in Yunnan,China

• Bucharest, Romania
17 Aug 13
I'm glad to here it. It must be very beautiful to live there. I would like to visit your country someday. I heard so many pleasent things about it.

• Jinghong, China
17 Aug 13
@elenainrid
Welcome,have you ever heard about the Lijiang;Dali;Xishaungbanna in Yunnan,China. They are all famous travel attractions.

• Bucharest, Romania
17 Aug 13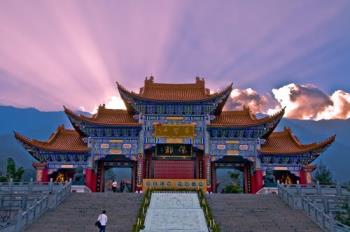 @KristinZhang
I've heard about Yunnan and Lijiang but now I've searched for information about the others and I fell in love with this picture.

• United Kingdom
5 Nov 13
My country is the United Kingdom and I live in the part which is called England. I love the old buildings like cottages, beautiful countryside and amazing coastline. I am fond of piers and love castles. I am glad that my native language is English. I am ever so keen on traveling.

• Jakarta, Indonesia
19 Aug 13
I live in Indonesia. Indonesia is an archipelagic country. 70% consists of ocean between the islands. In one island consists of more than one culture and traditions. Each culture is unique, with a different culture. However there are a few others the same. Visited one by one section of society that has a unique culture, would take a long time. Well, we have the Taman Mini Indonesia, located in Jakarta, the capital of the state. Here are the pavilions of all provinces in Indonesia. Visit each pavilion will get a description of the actual province.