My hometown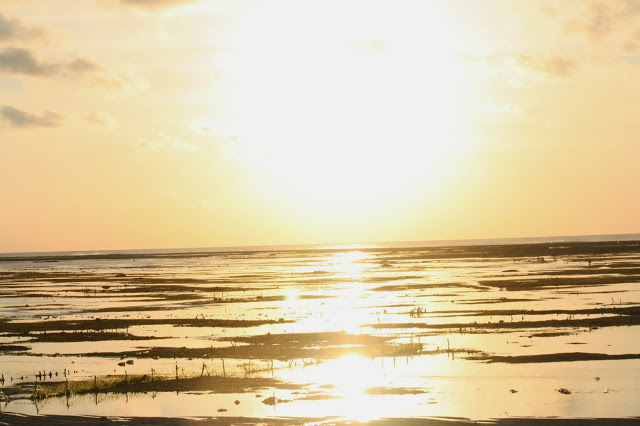 Bandung, Indonesia
November 6, 2013 6:29am CST
Hi everyone, I'm new here so lets make a good friendship and help me improve my English. So I will introduce my self little bit. I'm an college girl from Indonesia, a very uniccountry. My major is in International Relation :) So, my last holiday, I spent it with my beloved family at the southernmost island in Indonesia. That Island called Rote. I'm so surprise that this island is really beautiful especially the beach. For all of you that love traveling, you should go to Rote. I bet you will not regret that. Unfortunately, although the beach is so gorgeous, Indonesia is weak in terms of its tourism promotion so not many people know this place. But, once again, you should believe me that you will never regret to come to Rote. This is some picture that I captured, please comment, I would love to know what are you guys think :) *some of my picture at Rote was delete by virus on my computer so this is the remaining, lols
4 responses

• New Delhi, India
7 Nov 13
nice place i definitely want to go Rote and seeing the pic it really looks awesome


• New Delhi, India
7 Nov 13
ya its really nice place where we can spend some time

• Bandung, Indonesia
7 Nov 13
Thank you so much, I'm really happy to read ur comment. Lets make a good friendship :)


• Davanagere, India
7 Nov 13
It is nice to know upfront that you wish to learn, improvise and make friendship. We are here for you. The feeling is mutual. Most of the things which we might not know, we learn from others. I hardly travel these days but it does no stop me from exploring :-). But you seem to be having the time of your life. Thank you for the slice of heaven. It is beautiful. Keep exploring dear jeniar because we never know that we have been standing on that rare diamond in the rough beneath our feet!

• Bandung, Indonesia
7 Nov 13
OMG, I'm so glad to read ur comment, seriously. thank you so much, lets make a good friendship :)

• Davanagere, India
7 Nov 13
@jeniar
I am happy to see an interesting yet bubbliness of a teenager on the first day of my sign-up. Life throws a series of fortunate events and we are in one :-) Glad to be a part of it. Hey, don't thank me yet. We still need to explore a lot. Have a nice day and keep in touch!

• Moradabad, India
6 Nov 13
You are most welcome. Seek and you will find many friends. Thanks.

• Moradabad, India
7 Nov 13
@jeniar
Thanks a lot for the comment.

• Bandung, Indonesia
7 Nov 13
• Shanghai, China
7 Nov 13
Cool major and beautiful scenery. Nice to meet you. I like beach and sunshine. Wish I would have the chance to experience that gorgeous island Rote.

• Bandung, Indonesia
7 Nov 13
Hi, nice to meet u too. I'm so happy to read ur comment. I also love beach so much. Tell me when u are able to go to Rote :)