Thanksgiving Desserts!

United States
November 23, 2006 7:07am CST
Hello All! I hope everyone is celebrating a wonderful Thanksgiving day! Please respond & tell me what your favorite Holiday Dessert is & why. If you even have recipes that would be most helpful! Thanks! Mo'
3 responses

• United States
23 Nov 06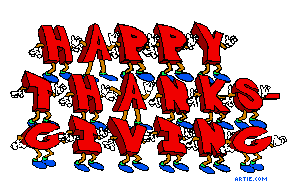 Well there is no favorite here, its all GOOD!JUST WISHING EVERYONE THE BEST POSSIBLE THANKSGIVING DAY! ENJOY BEING WITH YOUR FAMILY AND FRIENDS, THAT IS WHAT IT IS ALL ABOUT, SHARING AND CARING

• United States
25 Nov 06
Thanks! I know what you mean. But there just has to be something edible that you tell yourself that you just can't miss out on this...or that! Thank you also for answering a previous respond for me (i.e. What is Thanksgiving?...) Mo'

• United States
25 Nov 06
What kind of pudding & tarts? What do your tastebuds mostly crave?