Cure for migraines...maybe

Canada
November 23, 2006 12:01pm CST
One time I had a miserable migraine headache for several days. I took large doses of hydrocodone, as well as ibuprofen. My doctor said I could mix them and I often do for back pain as well. Nothing was working. I slept alot too. Finally one day a friend of mine called me and said, "I read in a magazine that you can put banana peels on your forehead and back of neck to relieve the pain." Now apparently this really works, I don't know why. We laughed so hard. Anyway, I never did try it, but I always am keeping it in mind for sometime maybe. Let me know if you know if this works. You have to tied the peels on with scarves or whatever.
7 responses

• United States
17 Jan 07
i've never heard of this, but after suffering with migraines for over 30 years, you can bet i'm gonna try it..i'll try just about anything when i get one..i'll let you know if it works for me...nice to see how it worked for you, and i don't care WHAT it looks like when i do it....as long as i can keep my cat from trying to take them away from me..lol

• United States
4 Jan 07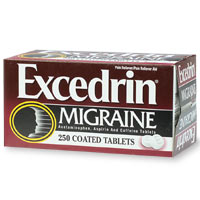 I've tried it myself and it doesn't work at all. At least not for me. I think most true migraines are pretty much something that you have to create a way for the blood to flow more easily, that's what the medications specifically for migraines do. But that can also come with dangers. I do find that if I catch it in time I can usually get by on a double dose of Excedrin Migraine.

• United States
3 Jan 07
Nothing really helps me besides some ibuprofen and sleep with no noise or lights. I hate migraines they are so painful. I want to go see a neurologist to make sure it is not more serious.

• United States
23 Dec 06
I noticed that you tried this and say that it works. I suffer from severe migraines at least once a week, so severe that I have to go in and get shots for them. I will give this a try next time and see if it works for me too. If it doesn't then at least my husband will get a good laugh.

• Canada
23 Dec 06
I'm not a doctor or nurse or pharmacist. This is really funny, but it seemed to work, at least for a bit of relief. Probably combined with your meds and shots it's not a problem anyway. I have a feeling it has something to do with the cold clammy feeling of the banana peel. It doesn't melt or slop like ice. It may or may not also have something to do with absorbing trace amounts of potassium into your skin from the peel. I don't guarantee it but it might be worth a try.


• Canada
12 Dec 06
OK People. Now hear this. I had the beginnings of a migraine tonight after supper. I laid down in the dark room. I felt awful. Finally I said to my husband, Please get me a banana and I tried the banana peel thing. You will not believe this. IT WORKED... I laid a piece of peel across the back of my neck and the other over my eyes and another over my forehead...slimy side touching my skin. Within 20 minutes I felt MUCH better. I went to sleep for about an hour. Since I got up I have been fine. BANANA PEEL WORKED. Ok, I am going to try it again next time. ...

• Canada
11 Dec 06
I can't say I've ever heard of this before, but the mental image you've given me of banana peels tied to scarves and wrapped around your head is just too funny! Maybe if I get desperate enough, I'll try it. :) Thanks for the great laugh! ~Wyrdsister

• India
2 Sep 10
I got this tip from mylot friend here, really works..i use warm and cold towel massaging on the head and shoulders, that was best releaving.Actually i dont go for any medications, i get into room turn off lights and sleep in dark. That also releavs best