Rising of Bangladesh Cricket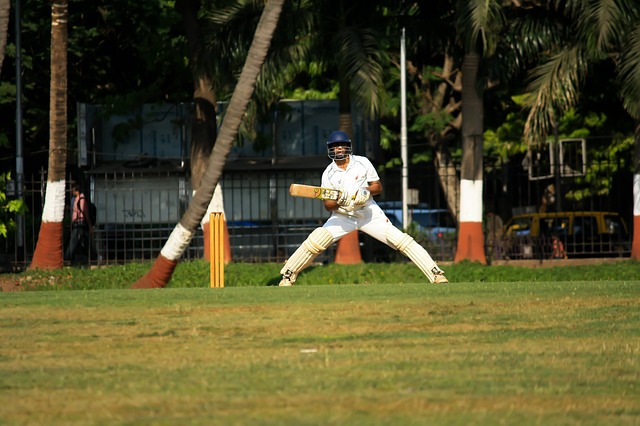 Khulna, Bangladesh
August 21, 2015 9:46am CST

Hi, cricket lovers. You all know about Bangladesh cricket team. In the past their performances against the test playing nations were very poor. They didn't have the winning habit. Playing 50 overs was the first target like other teams who were new in world cricket. The things became changed gradually but rapidly. In 2007 they beat strong team like India and South Africa. Three stars of the present unstoppable team were very young and played on those days. Sakib al Hasan, Musgdfiqur Rahim, Tamim Iqbal. It's 2015 and they became the main pillar of the present team. Captain of Mashrafee Mortaza was always a star of Bangladesh team. These four talented guys with new Mustafizur and Soumo Sarker are the key to success of Bangladesh Cricket team. Consecutive series win against Pakistan, India and South Africa make the cricket experts to think about Bangladesh.

Source:

Register and log is applicable for our phpbb forum. To write here, you need to fill the contact form at the bottom of the page Rise of Bangladesh Cricket Team Posted by : Tomal Tuesday, 7 July 2015 Bangladesh cricket photo credit: pixabay.com The Ideas In
3 responses

• India
21 Aug 15
Definitely Bangladesh cricket team has improved a lot. The team consists of some highly talented players and it is good to see they are fighting well against the test playing nations.

• India
21 Aug 15
@thewonderboy
yes wonderboy they have improved a lot in recent years with some good talented bowling. They will be a threat for any nation in coming years.

• Khulna, Bangladesh
22 Aug 15
@prashu228
Thanks for your complement. Hope that the boys will continue their effort with success.

• Aurangabad, India
21 Aug 15
Bangladesh have surely come a long way, from being everyone's whipping boys, to a team of international repute. They have molded themselves into a stubborn and tough side, which can take the stuffing out of any opposition, both on the home ground, or on foreign soil, no matter how tough the opposing side is. Though they seem to have better luck on their home turfs.

• Khulna, Bangladesh
21 Aug 15
Thanks for your appreciation. There are a lot of supporters of India cricket team here in Bangladesh. When Bangladesh don't play, they support India. I am a fan of Shikkhar Dhawan. When Dada(Saurav Ganguley) played we always consider him as a Bengali.

• Aurangabad, India
21 Aug 15
@newwriter
Yes Tomal! Both India and Bangladesh have traditionally enjoyed good relations since as lo as one can recall. With such relations it is natural to have strong sporting ties and the bonhomie, that goes with them. Dada is the true salt of Bengal! He surely has fans all over.

• India
21 Aug 15
@newwriter
It's great to know that you are also a Dada fan. I am also a very big fan of him.



• India
21 Aug 15
Yes, The Bangladesh team definitely improved in all aspects of the game. The key for their success is their hard work backed up with some decent pace bowling talent which Indian team lack at present. Their series win against strong team like South Africa proved their strength ( in home ground). Have to wait and see how to tackle on bouncy tracks.

• Khulna, Bangladesh
22 Aug 15
I think India has some pace bowling talent like Bhubaneswar Kumar, Sami Ahmed, Sruart Binny, Ishant Sharma. The are not successful always. Hard work and proper initiative can take them closer to perfectness. Bangladesh was successful in Australia. It's very rare, Bangladesh can play against test playing nation outside Bangladesh. We can blame ICC for this. It's a problem for all the teams those are considered as small team, or, team with lower capability. I think ICC should try to broaden the game.