Rob Lowe @RobLowe Should Be The "DOCTOR WHO" Doctor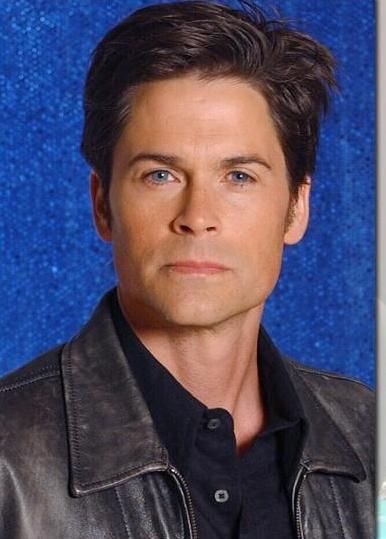 Oklahoma City, Oklahoma
August 26, 2015 7:51pm CST
I know that /at this time/ The Doctor has been through 'all 12 regenerations' and so the *DOCTOR WHO* people are gonna have to throw in some "special condition" like he can only go on as 'a woman' or 'an animal' or 'some form of energy' (like the original High Time-Lords--led by Rassilon (played by Timothy 'James Bond #3?) Dalton)--were going to 'ascend to be' in episode "The End of Time"). So maybe they should've used Rob Lowe instead of one of the latest The Doctor's. You Agree?
3 responses

• Boston, Massachusetts
27 Aug 15
I have no idea how they will proceed. The problem, of course, is that British actors don't tend to stay with a series and milk it for everything it's got like say, Kelsey Grammer who played Frasier Crane for 20 years. If they didn't insist on leaving the show every few years, we wouldn't have blown through so many regenerations. I say they bring back an old Doctor Who and pretend that it's all a flashback.

• Oklahoma City, Oklahoma
27 Aug 15
Good idea (that I'll try to forward to the Twitters of all the latest DOCTOR WHO The Doctors). But I don't think the actors "quit" the series, but more-likely the writers-and/or-producers decided it was time for a new regeneration---although SOME of the actors may have decided that another part they were being offered was 'better for them' Would Kelsey Grammer be a good "The Doctor"?

• Boston, Massachusetts
27 Aug 15
@mythociate
I haven 't seen any of the Peter Capaldi Doctor Who episodes yet, but I really liked the idea of going back to a more mature actor. The David Tennant/Matt Smith era was just getting a bit too ridiculous with all the romantic implications and the boyishly handsome Doctor Who. Doesn't work for me. I don't know why Dr Who couldn't be played by Kelsey Grammer, it would be interesting to see an American Doctor. Grammer started out as a Shakespearean actor, you know. Then he fell into a bit part in Cheers and ended up being Frasier Crane for life.

• Oklahoma City, Oklahoma
28 Aug 15
@Rollo1
He was also Beast (the mature one) in
X-MEN
movies! And has he ever been a Klingon in STAR TREK, or is that just Christopher Lloyd I'm thinking of. And--speaking of STAR TREK & XMEN--wouldn't Patrick Stewart be a good The Doctor?


• India
8 Sep 15
I'm sure the Doctor Who people will find a way. How? I do not know. They might even show that the 12'th Doctor tries to stop the last Time War...and succeeds, therefore changing the future, and wiping out his existence. I don't know how and why he does that tho. :P Rob Lowe will make a good Doctor. Peter Capaldi is great too. But coming from someone who loves his acting and his voice, they should've made Benedict Cumberbatch the Doctor.


• Austin, Texas
9 Sep 15
Disagree. Not much of a Rob Lowe fan. Definitely wouldn't want him as a Doctor Who. Cast him for the part and I'd go: Doctor What???!!!

• Oklahoma City, Oklahoma
9 Sep 15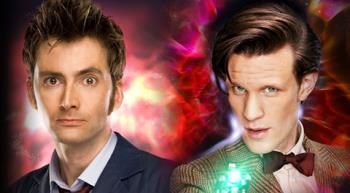 I guess I was going along with the David Tennant/Matt Smith direction The Doctor had seemed to be taking