U.S. History: 2016 Presidential Candidate Ben Carson Steps Up and Speaks Out

Austin, Texas
September 2, 2015 10:00pm CST
Saving this marker. YAHOO! article about Ben Carson, Republican, 2016 Presidential Hopeful. No matter that he may not become POTUS. His insights regarding many key issues are food for thought and might prove helpful for those navigating through the murky political waters and trying to come up with answers and solutions to grave issues that are having an adverse impact on the peace and dignity of the United States of America, the land of the free and the home of the brave.

Ben Carson speaks in Little Rock, Ark., during his campaign for president. (AP Photo/Danny Johnston, File) The red-blooded Republican base of America is fed up with career politicians and ready to hit reset — if poll numbers are any indication. Retired neu
5 responses

• Ft. Worth, Texas
3 Sep 15
We can only hope that someone, if not Ben, will be elected that has a brain. It has got so bad, I think we should clean out the whole bunch, every two years. Maybe if they knew they would not be there forever they might do something right. I don't know.

• United States
3 Sep 15
I have to agree with you on that. No one in office anymore for 40 or more years, it gets ridiculous.

• United States
3 Sep 15
He is super smart and not a politician so he would be a good President I do think. I'm tired of all of the career politicians.

• United States
3 Sep 15
I like that we have someone intelligent like a neurosurgeon running for office, opposing Trump, who is an absolute joke in my opinion. Unfortunately Carson and my views differ too much for me to vote for him. I'll probably choose the third party approach, or rather, cast my vote to a third party member and pray that they at least get 5% of the votes so that they can be funded federally as a campaign for 2020. I think that would be the most important thing to do, so that we can get more parties running for election each term. Imagine being able to choose between five different parties and having more options for who's going to lead our country, as opposed to the divided and strict two-party system we unfortunately ended up with. George Washington warned us about this!

• Austin, Texas
3 Sep 15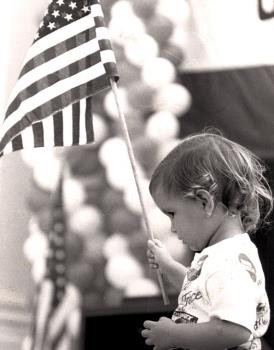 I like the idea of America having a serious and sober-minded leader who will play an active and even influential role on the national level and the world stage; will improve quality of life, keep the peace, and protect our freedom. The political party is neither here nor there with me because, in the end, we are all Americans. However, from a historical standpoint, there was at one time more than two political parties and that was a good thing. (My opinion.) But I always like to remember the year when two candidates aspired to the presidency and they were not linked to any political party!
What? No political party? Can they do that?
Of course they can! This is America!
Thanks for your insights.


• United States
3 Sep 15
@cmoneyspinner
Honestly, in a few years I feel confident that we'll be able to break away from the two-party system all together. More and more voters are becoming aware of the fact that their voices can be heard louder if they have different parties running. Opening up more parties to be able to vote for gives all Americans even more equal representation, in my opinion.

• United States
3 Sep 15
What pops up as an add next to this but The Donald.

• Austin, Texas
3 Sep 15
That's so funny. Those pop ups will get in your face won't they?



•
26 Sep 16
Dr. Ben Carson is an honorable man. His character is above and beyond reproach. Mr. Trump is wise to surround himself by men such as Dr. Ben Carson, Trump's VP Mike Pence, For. Gov. Mike Huckabee and several more.

• Austin, Texas
26 Sep 16
Surrounding yourself with wise counsel is one thing. Listening to wise counsel is another. I'm just bracing myself for 2017. No matter who ends up in the White House, I'm not leaving the country.