do u like jamesbond CASINO ROYAL 007?

India
7 responses

• United States
24 Nov 06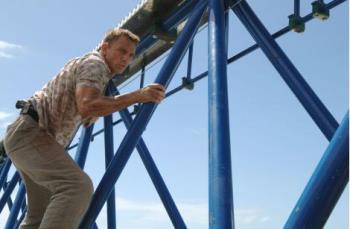 I heardit was the best james bodn movie ever. From your post it seems it was not the case. What did you like or did not like about the movie? What about Daniel Craig? I was hoping to go to see it with my wife. But now I have second thoughts. :) Thanks for your post.


• Philippines
8 Dec 06
This is one James Bond film that I have not seen but I am not curious anymore because the reviews are not that great.

• United States
8 Dec 06
I agree - it was boring, especially the last 1/2 of it. They made it way too long, it could have been cut back by 1/2 hour and it would have been better. Also, it wasn't as funny or interesting as other James Bond movies.

• Australia
8 Dec 06
i havent actually seen it yet but im planning to oas soonas possible