Seasons Greetings From the Military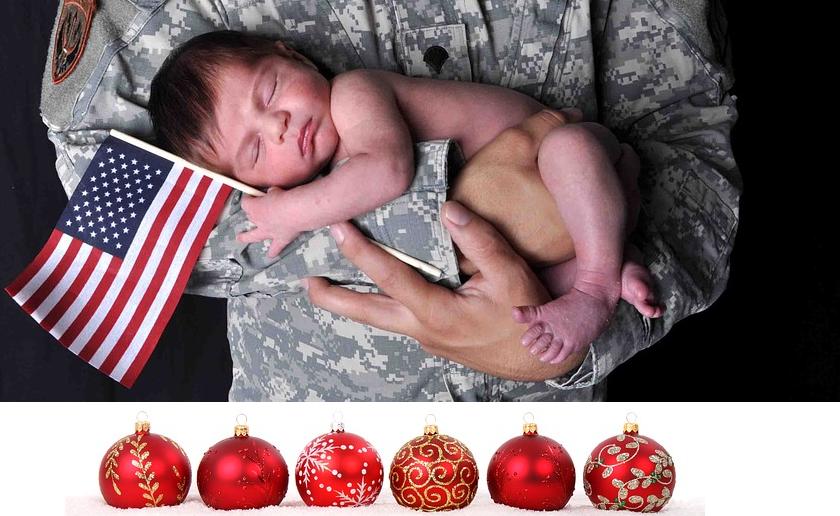 Austin, Texas
December 5, 2015 10:37pm CST
In America … well, at least in Texas, there is a really cool tradition. We have many soldiers who are not able to spend the holiday season at home with their families. Our local news stations will allow soldiers who live in the city to send a "Shout Out!" to the loved ones. Like a living Christmas card. Isn't that a great idea??! So you're watching the local news and at a certain point during the report some soldier will come on the TV screen and go "Hello! I'd like to send best wishes to my family and friends in (Name of City) in Texas." And then they might even call names. Can you imagine some kid missing their dad or mom and then seeing them on TV wishing them a Merry Christmas? Do they do that in your state (if you're in the USA) or your country (if you're not in America)??
9 responses


• Austin, Texas
7 Dec 15

• Cuyahoga Falls, Ohio
6 Dec 15
My church does something like that, this time of year, when we donate clothes and other items in a care box to the military. That's a great idea.


• United States
6 Dec 15
Yes. I live not too far from Ft. Knox, and there are several families who invite soldiers who unable to get home to their own families during Christmas for holiday meals.

• Perth, Australia
6 Dec 15
awww that is so sweet! Never seen or heard of anything like that before. Really great idea.


• Kolkata, India
6 Dec 15
Nope doesn't happen here, but regular tv shows are done for entertainment in the army barracks sometimes. Maybe that's when they reach out to their loved ones.

• United States
6 Dec 15
I've seen it done here before. Great thing to do.

• Roseburg, Oregon
6 Dec 15
That happens here to and that is so neat.