what do u know abt HIV?

India
November 24, 2006 7:46am CST
those who know and who want to know can join the discussion.. i m a medical student and i would let u know as much information as u want...but those who enter the discussion pls go through all the responses before u ask a question or post something u know...thank u.. HIV(Human Immuno Deficiency Virus) is the causative organism for a clinical illness which concludes or terminates with Acquired Immuno Deficiency Syndrome(AIDS). So, one thing one must remember is HIV is not equal to AIDS. HIV is mainly transmitted by Unsafe s-e-x Needle transmission Vertical trsnsmission(from mother to child)
5 responses

• United States
24 Nov 06
I used to take care of a lady that was HIV+. I always wore my gloves when taking care of all her personal needs when it involved her urine and such. I was wondering if it can be transmitted through the saliva? I learned it couldnt but I have had many arguments from others saying it can. I dont think it can so please tell me.

• India
24 Nov 06
HIV is found in varying concentrations or amounts in blood, s.emen, v.aginal fluid, breas.t milk, saliva, and tears. drying of HIV-infected human blood or other body fluids reduces the theoretical risk of environmental transmission to that which has been observed--essentially zero. no one has been identified as infected with HIV due to contact with an environmental surface. Additionally, HIV is unable to reproduce outside its living host (unlike many bacteria or fungi, which may do so under suitable conditions), except under laboratory conditions, therefore, it does not spread or maintain infectiousness outside its host. HIV has been found in saliva and tears in very low quantities from some AIDS patients. It is important to understand that finding a small amount of HIV in a body fluid does not necessarily mean that HIV can be transmitted by that body fluid. HIV has not been recovered from the sweat of HIV-infected persons. Contact with saliva, tears, or sweat has never been shown to result in transmission of HIV.

• India
27 Nov 06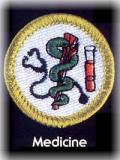 thats a really appreciable effort f creating awareness among youth abt HIV bcoz the research sayz tht they r most infected frm it. im a medico n i kno abt HIV 2 the necessary extent n il always b there 4 ur help 2 create awareness abt HIV. people need 2 realise tht HIV spreda 2 other person only frm the body fluid not by touching or talking. they also need 2 kno tht the virus desnt spread frm insect(mosquito) bite bcoz the virus cant survive in a mosquito. really a gr88888888888888 job. keep it up

• India
26 Nov 06
Thanks for such a wonderful information..and I think everybody should share some useful thoughts like this..good job done..

• India
26 Nov 06
thanks rizwan, i just want to start an awareness campaign on AIDS where who know will help who doesn't know...but its sad that most of the people are either less interested or shy to participate. the ultimate outcome of either of these is the increase in the prevalence of HIV cases..


• Australia
24 Nov 06
I don't know a lot about HIV, except that it is related to AIDS although not the same as AIDS of course. I know that here in Australia where a person is injured or has a blood loss, then everyone concerned always wears gloves for their own protection. Thank you for bringing this subject forward for members to discuss it.

• India
24 Nov 06
u r most welcome..yes, always, the health professionals have to be careful from the spills of blood from a HIV infected person...especially, during deliveries, surgeries, or management of trauma and accident cases...there are some cases where people of the health team contracted infection from HIV+ patients...while the viceversa had occured only once, when a dentist in US transmitted the infection to 6 of his patients...