Your music?

France
November 24, 2006 9:33am CST
What is your favorite music? me Simple Plan - Perfect
8 responses

• Portugal
24 Nov 06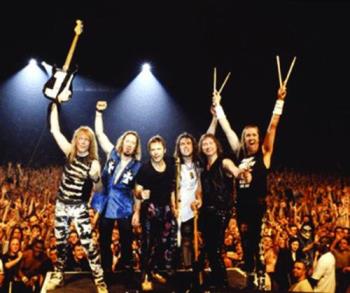 I´m an Iron maiden fan, also likes Sonata Arctica, Rhapsody, Nightwish. One of my favorite music is Halloweed be thy name from Iron Maiden

• Indonesia
2 Jun 07
Dragonforce - Lost Souls in Endless Time Operation Ground and Pound Sonata Arctica - Abandoned, Pleased, Brainwashed, Exploited The Cage Dream Theater - Most of their songs Helloween - Master of The Rings album etc!

• Italy
18 Jan 07
\\\\\\\\\\\\\\\\\\\\\\\\\\\\\\ My favorite song is Eminem: Lose yourself Have a nice day. Bye. \\\\\\\\\\\\\\\\\\\\\\\\\\\\\\\

• Italy
10 Dec 06
My favorite music is Rap... my preferite singer is eminem is grat