Do you think they can qualify for the European Championships?

November 24, 2006 10:16am CST
After quite a successful beginning to the qualifying campaign, do you think Scotland can qualify despite having France, Italy and the Ukraine in their group? I reckon France will win the group and it will be between Scotland and Italy for the other qualifying spot.
5 responses

• Belgium
25 Nov 06
I like their fans, they are always singing and enjoying a game, never any hooliganism. I hope they will qualify but the Italians have won the world cup and never miss a great tournament... Anyhow, good luck!! Belgium won't qualify, I'm sure of that ;-p

•
26 Nov 06
Yeah we have won many awards for the good behaviour of "The Tartan Army". Many people have commented that tournaments have been poorer for the absense of our fans.

• Portugal
24 Nov 06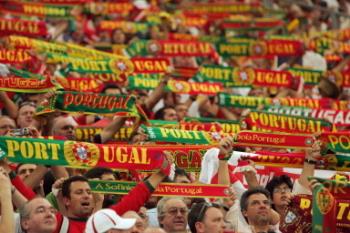 My friend, I hope so, I bear with you and your national team, and hope you´ll get there. Scotland the braves will be there.

•
24 Nov 06
Thanks for your response. I would imagine Portugal will qualify too.

•
24 Nov 06
why is it impossible? we have already beaten France at home and are more than capable of getting results against Italy and the Ukraine


• India
24 Nov 06
i will win the championships