I shopped and saved $25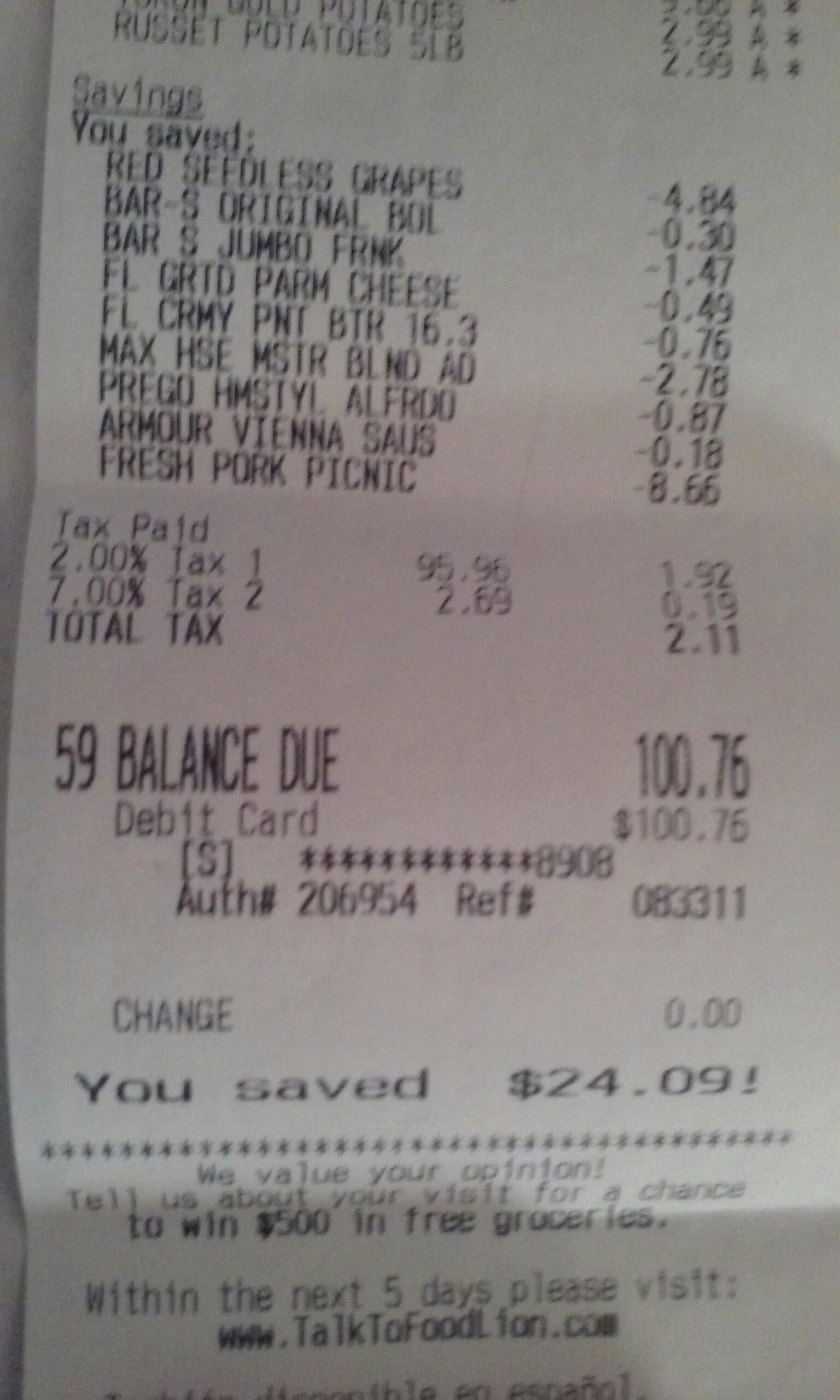 United States
March 5, 2016 7:53pm CST
I shopped and saved $24.09 not quite $25 but close enough. So I wanted to share it with everyone. I made my list and then I looked for coupons online. I went to the supermarket website and loaded the coupons to my discount card then I checked the circular. I bought the sales they had like 10 for $10. I also used the coupon for free stuff. I took a picture of the receipt to show you guys.
10 responses

• United States
6 Mar 16
Wow I am glad you were able to save 25 dollars! Good lord that's a lot of money! Blessings

• United States
6 Mar 16
I did not go to the food store yet to use my coupons.

• United States
6 Mar 16
Nice savings! I love to save money. I got a price adjustment on a rug I bought yesterday at Target for $50 originally $100 (I thought I was getting a good deal already) then I had to go to Target again today, different one and that same rug was on clearance for $30!

• United States
6 Mar 16
@OKennedy
Oh now I am happy! I had the rug price adjusted so it was $30.



• United States
6 Mar 16

• Singapore
10 Mar 16
That's a pretty good result. You should continue doing more research and getting better deals.


• Aberdeen, Scotland
6 Mar 16
That was a great saving on your shopping.

• United States
7 Mar 16
I am always looking for great sales. The local grocery store here is very pricey. Things I can get for $3 at walmart will be $5 or more here. I go to walmart and stock up and I rarely buy anything in town even if we run out. I will wait to go to Walmart when I can. Walmart is 45 minutes away. I usually go once a week or so. It has been over a week now though and I am pretty much out of things my children eat for lunch so I will have to go soon. The only things I buy at the local store are when they have good sales. I am always keeping my eyes peeled as some of the sale prices are awesome!

•
6 Mar 16
Wow! That is a very detailed receipt and we don't have that here in my country=( It's nice seeing the breakdown of what we've purchased especially the savings we had for the goods bought. I envy you=( We don't have coupons here in my country. How I wish we have them.

• Philippines
6 Mar 16
That's cool! Coupons are not really common here. But we use shop cards to earn rebates and use it when it's the right time.