My Idol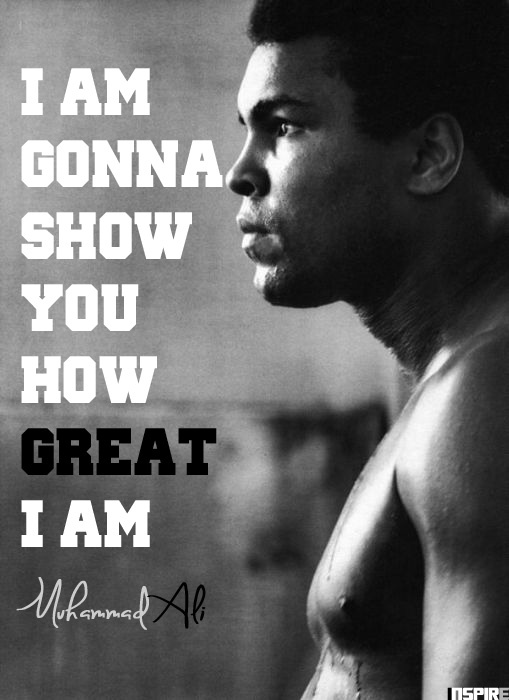 Merced, California
March 18, 2016 3:05am CST
This man hangs on our gym wall, while i train, even though i was not born yet to see him fight i idolized him. Its because of Muhammad ali i have never been scared to get in the ring. I study and try to duplicate his moves, and because of this ive never been knocked down never been knocked out, never even had a broken nose. My opponents are most of the time 240 or over, but my range makes up for it.right now iam about 218 at 6'6",6;7" if u add the shoes.This is also why Iam not a fan of floyd mayweather....paper champ who fixes fights and chooses his opponents. Greatest of all time.
6 responses

• Los Angeles, California
18 Mar 16
Ali was the best. Brash personality who backed up his words. But Ali is also tragic because his boxing led to his affliction of Parkinson's Disease.

• Merced, California
19 Mar 16
He already had it before boxing he just tried to hide it, it worsen over the years.


• Merced, California
18 Mar 16
That is how you are supposed to box though. lol not get hit

• Merced, California
18 Mar 16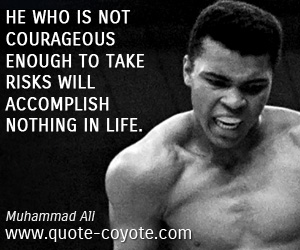 • Philippines
18 Mar 16
@davidalicea100
He danced around his opponent hoping to get them dizzy and have double vision or get tired running after him.




•
18 Mar 16
I never watched any boxing match, not a fan of it. I think I'm not normal because a lot of my fellow citizens here in my country love boxing.


• United States
18 Mar 16
Cassisus Clay as I remember him at first my friend. I was born then and used to watch his moves in his boxing matches when I was a young girl with my Dad.

He certainly is a good role model for you. Wow you are a tall man my friend.

• Philippines
18 Mar 16
In my younger years Mohammad Ali is the greatest boxer . He even have a fight here in the Philippines with another good boxer .