If god created everything....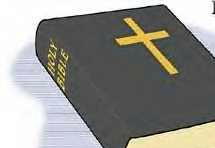 United States
November 24, 2006 12:56pm CST
If god created the world and everything in it why do we have cancers, useless deaths, and natural disasters? I dont mean to stir anything up im just looking for answers to some things. The main reason is that in the 2 years my husband and i have been married we've lost 3 of our family members to cancer and another one is fighting it, but it doesn't look good. I just want to understand why!
3 responses

• Serbia And Montenegro
24 Nov 06
God is just bedtime story, nothing else :D

• South Africa
24 Nov 06
God is not just a bedtime story...I don't know what you believe in, but if there is one thing I know it is that there is a GOD!! Our family is also a high risk cancer family, every type of cancer you can think of, but I know this much and it's that God won't let anything happen to you that you can't handle with Him. See His grace and Love in what He is trying to teach you. Everything God wants to give us, is on the bottom shelf in His grocery store. We just have to get on our knee's to get it. Your response was realy uncalled for!!


• India
24 Nov 06
Everything that happens to you is your teacher. The secret is to learn to sit at the feet of your own life and be taught by it. Everything that happens is either a blessing which is also a lesson, or a lesson which is also a blessing.It is in sickness that we most feel the need of that sympathy which shows how much we are dependent upon one another for our comfort, and even necessities. Thus disease, opening our eyes to the realities of life, is an indirect blessing. Judge not the Lord by feeble sense, But trust him for his grace; Behind a frowning providence, He hides a smiling face. His purposes will ripen fast, Unfolding every hour; The bud may have a better taste, But sweet will be the flower.

• India
24 Nov 06
I want you to buy and read Dr.Brian weiss "Many Lives Many masters" You can search the book on http://brianweiss.com/ I was tense too I lost both my parents and was distraught after that my younger brother was still unmarried and I thought I was drifting away.there was no ground under my feet and No heaven above.I found this book and this book pulled me back from the edge of insanity.I hope you will find peace too.