Just call me... Super Mommy!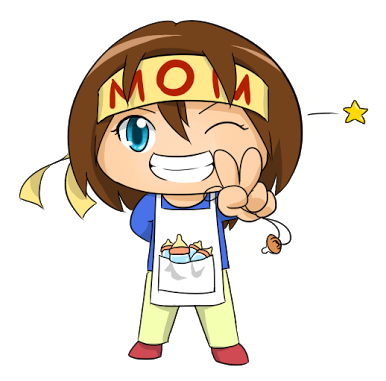 Philippines
April 1, 2016 11:11am CST
Ahhh... I finally get to lie down and take that rest my body have been longing for the entire day. It is now almost midnight and I really need to sleep. The eyes are so willing but the mind refuses. With 4 kids under my care and that includes my 3-month old baby girl, the situation in our home is like a battle zone on a daily basis. Especially now that the school year is over and my 3 older kids are enjoying their summer vacation. I say battle zone because I really mean it. Aside from the tons of chores I need to do, I always find myself as a referee. My 6 year old daughter and 5 year old son seem to always find a reason to fight over something. And sometimes when my 12 year old son had enough, he's included in the squabbling too. Tonight, I originally wanted to just leave the dishes unwashed. Let the floor stay un-swept and un-mopped. But I just couldn't make myself go to bed knowing that I left a lot of mess. I want to wake up to a clean and un-cluttered home,if not totally sparkly clean. My husband once said to me to just leave the mess.As no one's going to pay us a visit. But I can't. I always tell myself that it doesn't matter if our home isn't huge as long as it's clean and clutter-free.
10 responses

• Philippines
2 Apr 16
True, and your health and yourself first before doing those chores hija. I also tell that to my sister who wants everything sparkling clean and spotless:" just let it be, manang, or are you expecting a visitor?"

• Philippines
2 Apr 16
Hi Ate :) I have few minutes to spare and check Mylot. I try to slow down these days because my left shoulder is trying to give up on me. There are moments while I'm doing the dishes... a sudden pain on my left shoulder. Sometimes it's so painful that it feels like my muscles are being torn apart.

• Philippines
2 Apr 16
Ahh... I want to apologize for having your efforts to read and comment on the 3 chapters that I've posted wasted Ate. I had no choice but to delete all 3 of them. I was kindly reminded by two old timer Mylotters that posting articles that were published elsewhere are not allowed to be posted here. Though it's not crystal-clear stated in the guidelines, the admin did clearly say several times in some posts that it is not allowed. But there is still hope given to me by the admin. I'll just need to wait and maybe my story may be given an exemption :)

• Philippines
2 Apr 16
@jcj_111776
are you on laptop? desktop?I think you should concentrate on your proper posture when you type, because having a shoulder pain is a symptom of an internal organ problem, like the heart


• Philippines
20 Apr 16
I feel the same way as you . I won't let a work be left for tomorrow specially the kitchen . I guess that's how we mothers are . But you are a super mom because you have 4 kids to take care . Whoa !


• Philippines
20 Apr 16
Thank you

It was a chaotic 2 months of doing everything on my own with 4 kids including a baby. Although sometimes my husband helps with the dishes. He does take the night shift with our baby so I can tend to my other chores. As for the midnight feedings, we take alternate turns in getting up to prepare our baby's milk at 2-3 in the morning


• Philippines
21 Apr 16
@jcj_111776
My husband and i were like that too , when our daughter was just a baby , We both work so we alternate in waking up when the baby wakes up and cry .


• Australia
2 Apr 16
ah! that reminds me of when my kids were little and I was a supermom .

.

• Philippines
2 Apr 16
My sister-in-law always tells me that time will fly so fast that I'll just be surprised one day that my kids have all grown up. I look at my kids and despite the fact that they make me go bonkers with their ceaseless squabbling and endless supply of clutter... I will protect them no matter what. Because I am...Super Mom!


• Wausau, Wisconsin
1 Apr 16
Someone called me that earlier lol. At least we are good at what we do

• Philippines
2 Apr 16
I think we should wear a cape to complete the look lol!

• Philippines
2 Apr 16
Yeah you folks are definitely super moms! though my sister in law has three kids already, her mom and dad is there to help take care of her kids. I can see that when you mentioned battle zone!

• Philippines
2 Apr 16
Thank you

It's a day-to-day extra challenge for me because I have no one to share the load. Well, except when my husband comes home from work in the early evening and takes over in looking after our baby. I need both of my hands to quickly prepare dinner for the family. It's great that your sister-in-law have her parents to help her. Extra helping hands really means a lot. As you have mentioned the battle zone, my two younger kids were at it again. And it wasn't 9am yet!


• Malaysia
3 Apr 16
Super Mommy! I like the picture you attached here, and I am sure you look like her as well! It's really not easy to take care of young children, and a baby! I agree with your husband, I'd leave the chores to the last. But I understand it'd be better to be neat and organized, so you'll feel much better as well. Sometimes, moms are just too greedy and want to do too much.

But, mom needs to remember to take good care of herself too, as if she's sick or not feeling well, others in the family might suffer as well. So, remember about self-care!


• Valdosta, Georgia
1 Apr 16
My 7 year old daughter and 8 year old son fight like crazy too-over anything and everything! Today has been a productive day for me too. I did all of the dishes in the sink, fed and changed my 2 month old a few times, swept the floors, fed the dogs and took them out, the kids are taking their showers, I will be taking a shower soon and giving the baby a bath soon too! And it's just past noon here so I am not doing bad today. =) We are both super mom's!!


• Philippines
2 Apr 16
I think siblings with too close the age gap will always be at each other's throat lol. It's great that you had a productive day. My daughter always reminds me to have a "Do List" and I tell her that I do have one inside my head. She does asks me if she can help with the chores. And I give her one that is approriate for her age :) At an early age, I'm trying my best to teach them responsibilities. Simple tasks like sweeping the floor, picking up their toys, clearing away their plates. It does feel good to know that we have done most of our chores and the day isn't over yet. A toast to us... Super Moms!



• Philippines
2 Apr 16
My husband does help when he comes home from work. He takes over with looking after our baby but when it's sleeping time, he hands her back to me. Because it is only I... Super Mom... who knows the guarded secret on how to make her fall asleep at once!

Sorry about that... just fooling around a bit.