Two years of deception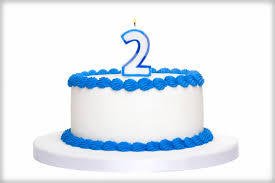 Canada
April 1, 2016 1:21pm CST
Today marks the 2 year anniversary of the day I started with the current job I have. A job, which until now, I could still say I don't know much. Previous to this, I was doing something that became "easy". It didn't challenge me anymore, so it became stale. So I started looking at one of the companies around here that I really admired in terms of their technology, cultural mindset, the charitable things they do, and the work-life balance that they offered. By some luck I got called in for an interview. I screwed up the answers to a couple of questions, but they still hired me! I was really a 'fish-out-of-water' after a few months on the job because I didn't really know what I was doing. I survived the first few months, and ever since then, I've been faking it. 2 years later, I'm still here. Have you ever been in this situation? How long did it take you to get proficient in your job? Do you know your job well?
9 responses

• Los Angeles, California
1 Apr 16
Do you know what your occupation is?

In a sense, Hubby is going through this. He went from getting an art degree to now being a part of engineering - he somehow got into metrology. Math isn't even really his thing! Well, through a series of jobs, that's what he ultimately fell into and it still sticks to this day!


• Canada
1 Apr 16
Yes, I know what my official "title" is, but I still don't feel I'm doing what I am supposed to be doing. I came from a manufacturing background. I was used to talking to people on the floor and handling stuff physically. Now I am in front of a computer all day, crunching numbers, often time worth lots of $$, and affecting the lives of people I barely know.



• Greece
1 Apr 16
I've been in my current job for 2,5 years and I am still learning every day. I have become very good at some tasks and much faster than I used to be, but I still have to read a lot and expand my knowledge. Every client is a unique case and usually it needs many more years of experience to be able to take such important decisions, I need to consult my boss when the issues are very important. I can understand your experience on your first days, it was exciting to learn everything from the beginning, wasn't it? I think now you can look back and be proud of your progress!


• Greece
1 Apr 16
@bounce58
Do you work with other experienced colleagues? I am always trying to learn from them, hopefully you can be proficient with time. I realized my progress when they hired a new engineer in the company. She was assigned to me for training and she reminded me of myself on my first few days so I did my best to explain everything. I think you might see the difference when you compare your progress to a new hire.


• United States
1 Apr 16
I oncde applied for a job that I had no knowledge of but I was hired because they felt I would learn their procedures quickly and I would fit with the company. It took me a while to understand everything there but I had the job for a long time and after a while others were asking me how to do things there.


• Canada
1 Apr 16
The culture of the company I am in is that they encourage people to do different roles in the company. To go and apply to different jobs within so as to expand your knowledge of the business. I want to get to that stage where I could also transfer my knowledge, where people would ask me how to do things. I'm not there yet.


• United States
1 Apr 16
Good for you for switching jobs like that. It takes some courage! I hope you like what you are doing now. I also recently switched jobs (1 1/2 years ago) and it truly sucks going from knowing every in and out of a job to knowing virtually nothing. I have learned a lot in the last year and a half but I feel there is still so much to learn.



• Valdosta, Georgia
1 Apr 16
I worked as a secretary for a year at a propane place, I am not good at math and a lot of it was math. We had to write out the work orders, put numbers into the system, figure out the pricing of everything when percentages were involved-I felt lost for a long time! It took me a while to figure it all out.

• Philippines
2 Apr 16
it makes you wonder what was it they saw in you that made them hire you? i'm glad there's a physical office you can go to and socialize so it doesn't feel isolating. yes, i stumbled on a job that i became good at. good thing it branched out to other things so now what i do is similar but different and not that scared about bloopers anymore

• Canada
2 Apr 16
Sometimes I think they just hires me because they needed a warm body for the position. And since I already passed the initial screening by their HR, the hiring manager didn't bother to scrutinize me further. I'm still grateful though that I got hired.


• Canada
2 Apr 16
@hereandthere
Oh no! Maybe if I counted the straight time that I'm in front of the pc in an 8-hr day, it would just be between 3 to 4 hours.


• Philippines
2 Apr 16
@bounce58
do you work eight hours straight in front of the pc?


• Garden Grove, California
1 Apr 16
no not really as I worked for years as a nurses aide and I knew pretty well what was required of me and always we nt beyond that as people working wththe ill willdo as we ae often asked to do more than we are required to do and we do it to make the patient more c omfortable. Having been on the patient side I knw first hand that comfort s the one thing we cling to ikn a new and scary place like being ill in a hospital

• Garden Grove, California
1 Apr 16
@bounce58
yes in deed I often thought all nurses and nurses aides should have been pat ients a some time before they are hired so they have a better feel for their patients.

• Philippines
2 Apr 16
you folks were lucky to have been hired by jobs that you didn't have knowledge of but still hired. maybe i should have done that back in the day, who knows if some one could have given me a shot on it.