Can you BS your way out of things?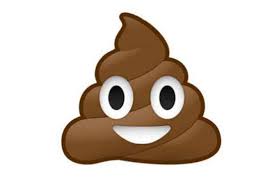 Canada
April 6, 2016 4:31pm CST
Sometimes I feel like it's scary how I can BS myself out of stuff. Not more than 30 minutes ago, I was just in a meeting with my boss talking about my job performance. I've been with the company for 2 years, yet I still don't feel that I'm doing a good enough job in the role that I am. So while we were talking, I had to spew a lot of BS to make myself look good. I know that it was BS because I could literally taste the crap coming out of my mouth as I spoke.
I guess when you're in job-preservation mode, you could really say anything – even BS!

The good thing is that my boss seemed to be buying what I was selling. Have you gone through a job performance-appraisal lately? Did you have to sell some BS? Were you successful at it?
8 responses

• Minneapolis, Minnesota
6 Apr 16
I have never really been good with my words or BS my way out of anything it only seems to get me deeper into more trouble. If I was good at it I would still probably have most of my jobs.

• Canada
6 Apr 16
I guess we have to learn it sometimes. So as to keep our jobs. Thanks
@Castlerock34
!

• Minneapolis, Minnesota
6 Apr 16

• Canada
6 Apr 16
@Castlerock34
You should find a local insurance salesman; or a local used car agent. I think they could be good at it.



• United States
7 Apr 16
Lol! I have been at My current job for 10 years. Sometimes I just copy and paste the answers from my self evaluation of the prior year. My boss has never noticed!


• United States
7 Apr 16
@bounce58
So true! I definitely don't think he remembers my answers from the prior year! Lol!

• United States
7 Apr 16
Was it the employer or your concern that you still didnt know the job well? Glad that you managed to BS your way through it. I can see it! (This is a compliment- I think you seem very charismatic!) I have not really done this at any of my jobs. It seems like upper management has constructive advice and then I say "OK" and work on it. Luckily. Im not very good at BSing!

• Los Angeles, California
7 Apr 16
Hee hee - Oh yah, I've had to do a lot of BSing in my time - although to have to do it on the job, it has been a long time. I like to think I am pretty good at BSing my way through things - there is sort of an "art" to it

. I think the trick is knowing the reaction you need out of the other person - and saying the exact words that will get you that reaction. And then hopefully all is on your side




• Los Angeles, California
8 Apr 16
@bounce58
Oh my gosh, I KNOW I do that too. Throw in the person's name too . . . people often like to hear their name and if they don't know you too well, they are impressed that you even remembered. Sometimes a random compliment helps too. We should write the book on it


!

• Canada
8 Apr 16
There's actually a silly trick that I've learned from somewhere I don't remember anymore (must have been a gag show on TV), to just repeat the last word or two that other person just said and you'll appear to be sincerely listening. Even though you're just BS'ing. It's silly, but I often catch myself doing just that!



• Wausau, Wisconsin
6 Apr 16
I can for the most part unless it deals with the law


• United States
10 Apr 16
I'm great at making it sound like I know what I'm talking about, but I don't like lying, and I really don't put myself in the position to lie. As a kid I would write my book reports the night before, and I'd form an opinion that wasn't so much of an opinion as much as a side I randomly decided to take, and I went with it. I often times didn't feel anything about what I was writing, but I had to pretend to. I can make myself sound convincing sometimes, even when I know I have no clue what I'm talking about, but I try to be honest and just explain when I don't know what it is someone is talking about. I think at the end of the day though we do what works best for us.

• Canada
11 Apr 16
Oh I do try not to lie as well. Most of the times, specially in terms of job-performance appraisal, there's a bit of truth to what I'm saying. I guess I just say it passionately that it comes into the realm of BS. Not to mention, what's at stake at these conversations with managers-- my job, and thr trust given to me by my boss that I can (still) do my job well.


• Valdosta, Georgia
6 Apr 16
I am not good at BS'ing my way through anything at all. Lol. My husband is good at it though.

• Valdosta, Georgia
7 Apr 16