TLC's Long Lost Family – can't get enough!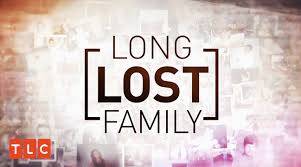 Canada
April 10, 2016 11:31pm CST
So yesterday was the last game for the regular season of the sports team that I follow. It's been clear since over a month ago that my 'team' will not make the playoffs. Today, I've been channel surfing to see what's good on TV. I stumbled upon TLC's Long Lost Family. Like most cable channels, they usually show one or two of the previous episodes, before they show the new one. I think I've been hooked! I can't begin to imagine the pain or the void the orphans must feel as they search for their biological mom or dad. The best part is when they finally meet. It's like meeting long lost family (
oh wait! That's the title, so that's why!

) Have you seen this show? What are your thoughts about it? Is it just a big advertisement for the website
ancestry.com
?
4 responses


• Los Angeles, California
11 Apr 16
Honestly I barely watch any tv these days, but I can see how someone could get hooked on a show like that. I see various videos on Facebook of "reunions" - and I can shed a tear or two on those. I always wondered what that site could do really do for folks like me - there are immigrants in my somewhat current family history, and there probably isn't a lot of documentation of anything too far back - what could they really find?

• Canada
11 Apr 16
Same here! I marvel at what the 'website' could find in terms of family tree/history when people go looking. But I think it would only work for immigrants from European origins. I don't think it would work for someone coming from Asia. Not sure if there were any documentation made back then.

• Los Angeles, California
12 Apr 16
@bounce58
I would think so too. IF there were any kind of documentation, it would probably stop at my grandparents - and even then it would be from the much later part of their lives - certainly there were no birth certificates back then.


• Ft. Lauderdale, Florida
12 Apr 16
Haven't seen the show but I do know it doesn't always end 'happily ever after'!