Paralyzed by fear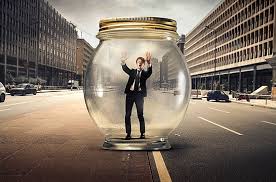 Canada
April 13, 2016 5:27pm CST
I don't mean literally not being able to move, but the inability to make decisions, move on, or be happy. The fear of knowing the outcome, and the hopelessness it brings. Of wanting to escape, but unable to. Trying to survive by going through the motions, knowing full well, that it doesn't end well. Of wanting a better alternative, but having no means to get to that change. Trying to jump-start life, yet all becoming an exercise in futility. Dark clouds are coming. Hope that you're appreciating your day – and hopefully much better than the one described above.
10 responses


• Philippines
14 Apr 16
Hello there! I've been absent from this site for a looooooonnnnnggggg time. But I am so glad to see that some of the old myLot friends are still here.

As for the feeling described above, I'm sure I've had that feeling several times in my life. It is hard and depressing when you're in the middle of it, and it sure does feel there is no hope. But if you hang on somehow... 'this, too, shall pass', as they say. So I guess the important thing is to hang on, don't give up, just continue with the effort to do the good or the right thing, and eventually, you will get to the point where things are a little better, less bleak, less hopeless.


• United States
14 Apr 16
Whoa this is deep. I try to stop my mind when it roams into these dark places. I guess in a way we can all wander down these dark roads. Its hard to understand busting tail when in the end -does it really matter what we do? Its getting a little existential in here!!



• Los Angeles, California
14 Apr 16
Been there . . .

I am definitely appreciating my day(s) right now. It took some "doing" on my part to get "here" - but the thing is I will forever have to be "doing" - and that's the way it is. Even if I know the inevitable ending, I can always work on making that ending "better" - that's what keeps me going. Keep that chin up . . . the storm cannot stay forever




• Eugene, Oregon
15 Apr 16
I hope that the 'dark clouds" pass and you can walk in the bright sunlight again soon.

• Green Bay, Wisconsin
14 Apr 16
I'm sorry you're in that situation and hope it clears up for you soon.


• Philippines
13 Apr 16
I've experienced this before and I am trying my best not to be in the same situation anymore. Im happier and contented with my life now.



•
13 Apr 16
We are all just trying to get through each day. Some things make me happy where other days are not so great.