Friends/Lovers

United States
November 24, 2006 5:58pm CST
I believe that good communication is key to a good relationship. I also think that having a great friend as a partner is the basis of a great relationship. Just think about it; a friend is someone you share everything with, someone with common interests or goals, someone you can be yourself with ~ friends love you for who you are ~ they are accepting of your faults and always forgiving, friends are supportive and reliable, honest and trustworthy, the unconditional love of a best friend is loyal and true. My hubby is my best friend in this World : )
7 responses


• United States
25 Nov 06
You should always be friends before lovers.Friends have good communication therefore if you are friends first and then become lovers your communication in your relationship will be good also.

• India
25 Nov 06
i think lover is best my lover understand me very much



• United States
13 Dec 06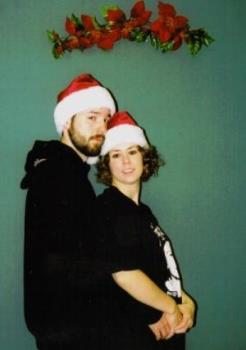 I totally agree with you. I am so thankful for my wonderful husband and he is my best friend. he may not get me or agree I should say with all the things I love but its all good cause he don't care. I love him dearly. I call him my Mr. Wonderful (and he hates it cause of a wrestler).