Blogging Communities on Google Plus: Promote Your Blog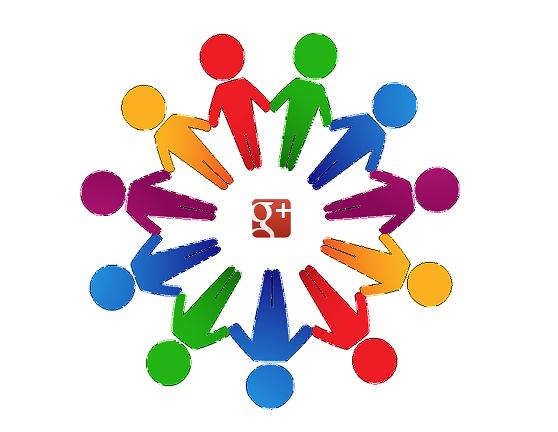 Austin, Texas
May 24, 2016 2:58pm CST
Are you active in the Google Plus social media network? If you are, then you are familiar with the G+ communities. They are similar to Facebook groups. Of course if you aren't on Facebook that's probably not a good comparison.


Anyway!
… I try to participate in groups and/or communities that help promote my blogs. Since there are a lot of myLot members who also publish blogs, thought this community, which someone sent me an invitation to join, might be of interest to my fellow bloggers.
Keep on blogging.


Increase traffic without the oppressive rules. EXCEPT: no pictures of breasts, penises, vaginas, or asses. These are non-negotiable. Please post in the necessary categories.
9 responses


• Philippines
29 May 16

• Philippines
29 May 16
@AkoPinay
What are the requirements when you applied for it?

• Philippines
29 May 16
@annierose
I didn't know what the requirements are

I just filled up the application form and put my blog link

I have 100 short posts on Wordpress, categorized and with tags

but Chitika is not allowed at Wordpress.com. I thought my application was denied. I was surprised when I received an email that my application was approved.

Chitika works on Blogger so I just put the code on my Blogger blog. No earnings yet.

I will buy a domain and familiarize Wordpress.org once I earn from my Blogger blog.


• Delhi, India
25 May 16
actually i want to start blogging but i dont know how the topics i want to write on are very much covered + ofcourse i got the knowledge of various topics from resources like internet and books so how can my blog be unique this thought prevents me from writing a blog please suggest something


• Philippines
29 May 16
@cmoneyspinner
Such an encouraging post. I am still looking around for blogs that have same interest as mine which are about books and travels. I do not know yet how to start on it. So far I have seen that those two topics are always blogged separately.

• Austin, Texas
25 May 16
Have you ever kept a diary or a journal? That's all blogging is. You can make it personal or you can choose a more public type of topic - like places you like to visit, or business tips, or recipes, or some subject you're passionate about or have an specific knowledge about that makes you a reliable source for advice. It's your blog. Who else is out there on the worldwide web that's exactly like you? You are the one who makes it "unique". There is nothing preventing you except you. Many of the blogging platforms are free to use. You can always delete the blog, if you decide it's not for you. Just a cautionary note: Follow the rules or the platform owners will delete your blog. It's happened to me. I wrote it off as a learning experience. Then I went back to the blackboard and tried again! After all, my blog was deleted. It wasn't like I was banished or exiled from the worldwide web!
"If at first you don't succeed, try try again."


• Delhi, India
25 May 16
@cmoneyspinner
thanks a lot for your help any suggestion from which site to start with


• United States
24 May 16
Thats a really good suggestion Moneyspinner! I remember when myLot used to have a blog section.


• United States
24 May 16
@cmoneyspinner
It sure is my friend.


• Austin, Texas
24 May 16
Did not know that. Maybe they will bring it back. But the site is pretty cool the way it is.



• Calgary, Alberta
29 May 16
I can see you are so experienced using the internet to make money! Do you make good money as a blogger and internet writer? Do you have a full time job aside from blogging and online writing?

• Austin, Texas
31 May 16
I only started blogging because I don't have a job outside the home. My blogs don't generate a steady paycheck but they are gradually starting to generate income. It takes a while to build up traffic to the sites, but once you do start attracting visitors, things start looking up! It doesn't happen over night though.

• Calgary, Alberta
31 May 16
@cmoneyspinner
Good for you . . and wishing you the best!


• Green Bay, Wisconsin
25 May 16
Interesting. Took a look around.

• Austin, Texas
25 May 16
It's surprising to see that the community has over 50K members. I'll have to set aside a block of time to really look around.

• Austin, Texas
26 May 16
@just4him
- This site can keep you busy. But at least you don't feel like your time is not well spent.

• Green Bay, Wisconsin
26 May 16


• Philippines
25 May 16
Nice suggestion. I don't write in blogs these days; lack of inspiration!

• Austin, Texas
25 May 16
Lack of inspiration? That's not so bad. Many folks are just plum tired!


• Philippines
25 May 16



• Austin, Texas
24 May 16
The Facebook group that has been good for me is called Authentic Blogger.

• Bern, Switzerland
24 May 16
@cmoneyspinner
Again thanks so much will check tomorrow, 2am here so time for bed.


• Austin, Texas
24 May 16
The posts that you already have published are terrific! Even if you take a break, you left plenty online to keep readers engaged.