My Love To Bonsai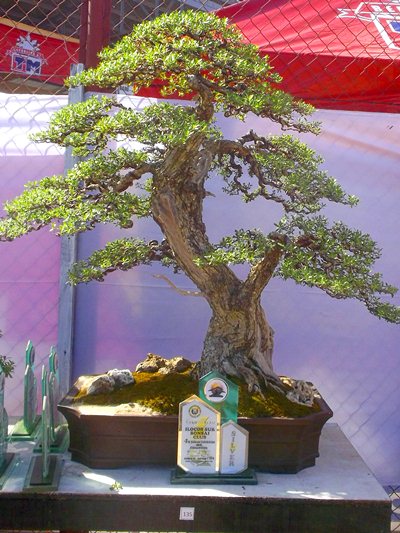 Philippines
May 26, 2016 12:15am CST
Do you love bonsai. I do love it so much though I don't know to culture it. Every time I learn of bonsai exhibit in our place, I would really go to take some photo of these little plants formed into such an artistic way. Bonsai takes years to grow the perfect tree and years to learn it. But takes only seconds to love it. The art of bonsai really amazing. Someday I'll learn the proper way and technique to make one. photo is mine
2 responses

• Los Angeles, California
26 May 16
My dad has been doing bonsai for years! He built a bunch of stands for displays in my parents' backyard and has hundreds of bonsais that he's raised for a long time. He comes from an agriculture background in Japan and has been a gardener in the US by occupation for about 50 years - so he sure knows a lot about taking care of plants.

• Philippines
26 May 16
wow, they say people who love plants and gardens look younger than their years

• Los Angeles, California
26 May 16
@ilocosboy

Well, he was a smoker too, so it didn't help him to look younger

!

• India
19 Aug 16
I totally love Bonsai trees but never tried it myself, as it needs a lot of space and of course, money too. But I never miss a single show of Bonsai trees whenever and wherever it takes place in my city.