The Flower in Prison (K-Drama 2016 TV Series)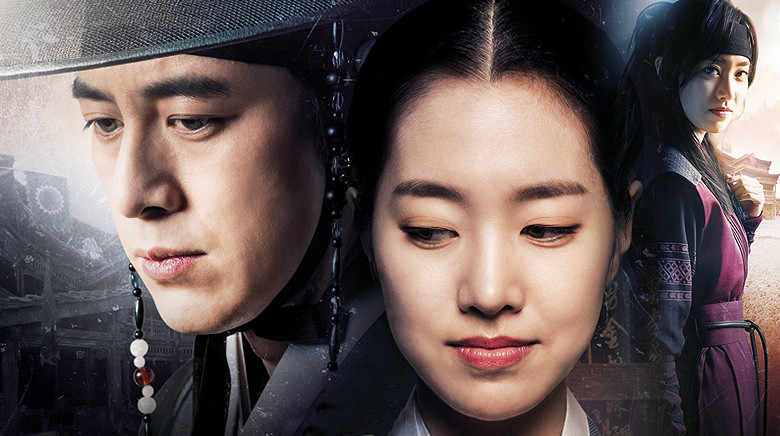 Austin, Texas
July 12, 2016 9:36am CST
Recently got hooked on two sites that stream Asian movies and TV shows; particularly, K-drama. Most of the time it's awesome. But here's a tip.
WAIT!!!
Wait until ALL episodes have been loaded for viewing.
Found this series,
"The Flower in Prison"
and got hooked! But not all the episodes are available online. The first episode aired in April 2016. Did not realize that when I started watching it. Got all the way to episode 19 and was put on hold. WHAT???!!!

I have to wait???!!!


So now I have to be patient and usually wait 4 to 7 days to be able to watch the next one or two episodes as they become available for the
foreigners
like me to view them.
Do you know how agonizing that is??!!!
According to an asianwiki link this series has 50 episodes and I am only about halfway through the shows. Hanging in there and wanting to know the final outcome is
maddening
!! I'm pulling my hair out already! What's gonna happen??! AAHHHH!!! :) The main character is
Ok Nyeo played by Jin Se Yeon
. - She is a fantastic leading lady. In America we have an expression about someone being "born with a silver spoon in their mouth". That means for this child, pretty much nothing in life is denied to them. No matter what happens somehow everything always works out in their favor. Wicked people, the devils and the demons can do nothing to this child! Well! If that's what happens to a child with a "silver spoon",
then Ok Nyeo was born with a golden spoon
!! If you watch the series you'll understand my meaning.

All K-drama historical period fans should put "The Flower in Prison" on their watch list.

What can you do when the legal system is out of your grasp? Ok Nyeo (Jin Se Yeon) is a woman who was born in prison. Knowing first-hand what it's like to live in the shadow of someone who is wrongly accused of a crime, Ok Nyeo grows up determined to do the
5 responses

• Los Angeles, California
12 Jul 16
Do these programs have English subtitles?

• Calgary, Alberta
12 Jul 16
They were subtitled in stream sites. I think there is a company in the US that sells them dubbed in English.

• Calgary, Alberta
12 Jul 16
@JohnRoberts
Kissasian.to and Dramanice.eu streams subtitled Asian shows and movies from Japan,Korea, China and Philippines. Viki I think is the legal one though. No American will be arrested for streaming Asian shows though. Majority of Americans who watches Asian shows do it illegally. I think some Asian shows are in Netflix.

• Los Angeles, California
12 Jul 16
@CaptAlbertWhisker
That's good. There are Korean channels etc and I never see subtitles. Spanish languish channels here are not subtitled or I would watch their telenovelas.


• Philippines
19 Jul 16
gawd!!! I am sooo waiting for this drama to finish before marathon-watch this. I hate waiting every week and the suspense is killing me so I avoided watching dramas that is currently showing. But because of my biasedness on historical period this drama is definitly in the top 5 of my to-watch list!


• Philippines
20 Jul 16
@cmoneyspinner
or if the episode is already subtitled in english! my korean sucks so I avoided watching raw. My current obssession right now are Doctors and Uncontrolably Fond though I already watched Doctors up to episode 3 before I punish myself! hahahaha

• Austin, Texas
21 Jul 16
@XianLovesMe
- Oh yes! I saw the preview of "Uncontrollably Fond" and do want to watch it! I think I saw another preview of one called "Doctor Crush". That one looked interesting too! Both have that special ingredient. "Cuteness!"


• Austin, Texas
19 Jul 16
LOL.

I know what you mean.
The waiting is torment!
From now on I make sure all the episodes are available online before I start watching the show.
UUUGGGG!!!!



• Calgary, Alberta
12 Jul 16
Is this based from a true story? I know some Korean Historicals are based from true story like the show Jewel from the Palace. There is a Japanese show that I watch now. it is titled Massan, It is based from the true story of a Japanese man and a Scottish woman who got married in the very racist era of 1920's. It is the only interracial drama I had ever seen in East Asia.

• Austin, Texas
13 Jul 16
I don't think "The Flower in Prison" is based on a true story. But I confess, I'm not really sure. "Jewel in the Palace" is on my watch list. (Sigh.)
So many series. So little time.

I find most movies about interracial romances to be intense, no matter which "peoples" are being represented. But most of them usually end the same way. The lovers triumph because love conquers all. Yeah!

Cause that's how it should be.

In real life, when people who love each other dare to love each other knowing their relationship will be opposed, they've already up their minds.
It's You and Me against the world! We can do this if we stay together.


• United States
12 Jul 16
Thanks for the recommend dear friend. I happen to love all the K dramas. I am not able to watch them at this time, but hopefully will get back to them. If I remember rightly, This Is My Love was my fav if that is the correct title.

• Austin, Texas
13 Jul 16
Have heard of that one. Might check it out! - How have you been? You OK?



•
12 Jul 16
Everyone I know-- my nieces, friends and you,
@cmoneyspinner
, love Korean cultural films. It contunues to baffle me. I once watched a fiction series based on history in the Dinasty era with my sister-in-law and her daughters. I actually liked it. I kept going on watching. They seem to captivate the audience.

• Austin, Texas
13 Jul 16
The South Korean filmmakers, especially those who present the historical period drama series, have mastered the "art of the hook". Once they reel you in ...